Possibly everyone knows term "Blockchain", however I am not sure that everyone understands its importance and significance for today's world development. Blockchain is considered as a virtual, transparent ledger, being invented to fix cryptocurrency transactions and generally regulating Buy-Sell process of cryptocurrency.
However, pleased to distributed- ledger technology and smart contracts Blockchain has a great potential to benefit various companies all over the world – not just financial sector.
The main features of Blockchain in Financial Sector are the following:* Transparency;
* Traceability;
* Efficiency;
* Collaboration;
* Security;
* Auditability.
There is a wide landscape of applying and embedding Blockchain in the different areas of Business, including, but not limited with opportunity to solve refugee problems, bypass corruptions and bridge poverty gaps, facilitate business operations and contribute to other spheres of business.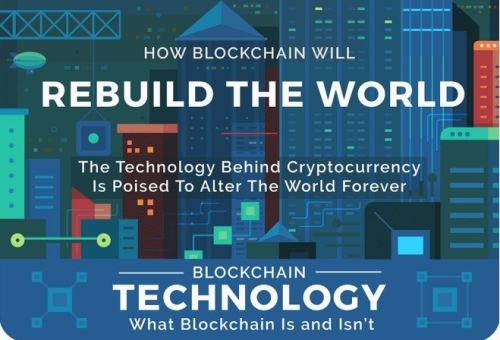 Allow me to describe the most important and relevant from my point of view
:
1. Preventing poverty in the world.
Poverty is the biggest world tragedy right now, particularly taking into account terrible situation in Siria, being resulted in huge amount of refugees, flowing to Europe, looking for asylum. Blockchain plays a huge role to solve this and other worldwide situation, through an opportunity to transfer crypto vouchers to desperate people, which allowed them to receive crypto currency for food, cloth, basic staff, supporting their life and day-to-day activity.
Have the access to cryptocurrency wallets can have anybody of refugees, who have smartphones and WiFi connection. It could be both exchanged to currency and withdrawn via banking card or be the payment asset, which could be used in internet shops and e-commerce. The transference between e-wallets and cryptocurrency withdrawal will be executed without any additional commission and expenses, making the process cost-efficient and easy-realized for both Parties.
The same implementation of Blockchain and further support is already provided in Africa continent, full of poverty, desperate people, terrible illness and absence of opportunities for most of the population.
This makes us to understand role of Blockchain in the world scale and the possibility to rescue life of millions and embed technologies, which make a difference and change not just people's life but possible be historical invention equal too Alternative Resources of Energy, NASA discoveries, Medical Innovations, etc.

2. Supply operations


Having talked of business relationship I would like to underlie the role of Blockchain in global trading process, involving Goods and Services supply and embedding faster processing of the payment process. In terms of abovementioned business transactions I would like to tell about payment method via Letter of Credit (namely guarantee), which involves "issuing" and "advising" banks and possibility to accumulate money assets on the third account. In most cases "importer's" bank is issuing the L/C, the whole set of documents of which should go through further approval and confirmation. The following documents such as Agreement, Specification, Invoices, etc., further its preparation, coordination and compliance stages between banks mostly will take not less than 10 days.
Blockchain helped to modify payment procedure, facilitating and making it more efficient and resultative. It gives an opportunity to speed up this process via automatization, which regulates a lot of stages, including but not limited with issuing and advising process, documents checking, payment processes, etc. Blockchain technology allows to hold the payment till the moment the Goods have been supplied in accordance with INCOTERMS and been paid to the exporters.
The process of business relationship Exporters - Importers become clear and transparent, avoiding risk of fraud and other malicious direct or indirect activities.
Except this, Blockchain hugely helps to fix information about each supply operations, which cannot be undermined or substituted with any other/fraud one. It makes company confident in the information, provided by the counterparty and explore all details of this or that deal.Each Block fix written facts and details, which helps to bypass corruption, prevent fraudulent and other harmful actions.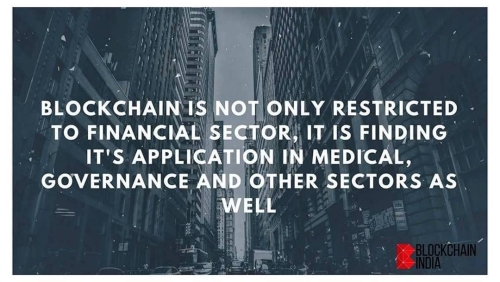 3. Voting area and it's transparency.
Blockchain is the new technology, which helps to prevent election falsification and avoid electoral fraud. There are many suggestions referring to election results and for sure it could be a lot of concerns referring to election votes calculation and tracking. Blockchain helps to preserve numbers and figures, fix results of each election campaign and available statistics.
One of the first attempt to test Blockchain has come from Moscow government to test the effectiveness of local elections. It gave significant results in terms of diminishing the fraud and avoiding mistakes in electoral process.
Another example is when NASDAQ leveraged blockchain technology to facilitate shareholder voting. It worked with the joint efforts of their blockchain technology partner and local digital identification solutions, which provided governments with identity cards. As a result it was set-up "e-voting" project as a practical, necessary and disruptive.
Giving a conclusion of abovementioned information there is necessary to state, that Blockchain became more widespread and well-known technology, which gathers people from all over the world in Conferences to discuss its further application and its peculiarities, change the business operations and world in whole. I have not yet described application of Blockchain in other Business areas, such as "Stock Exchange", "Accounting", "Energy Supply" etc., however it gives full understanding of importance and necessity of this Valuable and Irreplaceable for XXI century technology.