I am not the first who will write about binary options and surely not the last.
In this article I will try to show the main theory on entries, which time frame to look at and how long must be the duration. There are differences between other currencies but I will concentrate on the most used pair - EUR/USD because it is with lowest possible spread.
Theory
Binary options as it is well known is a choice between PUT and CALL (figure 1).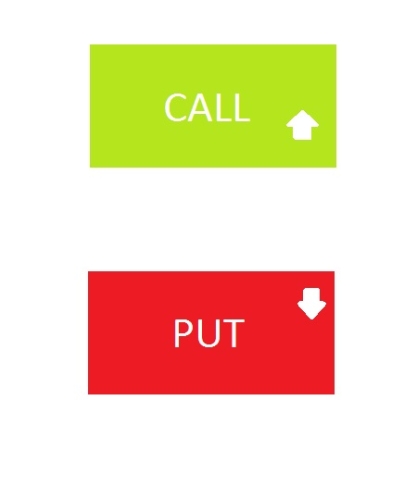 Figure 1 You double your initial deposit on the win and lose everything if wrong. There are some methods for protection. Presently in Dukascopy you can save from 5% to 20% (Figure 2)

Figure 2
of your initial risk amount on 1 option but I am not sure who use it and how helpful it is. Usually I risk all for the maximum reward of 90%. You can set Pending option to start in predefine time. You can start immediate Option but it will start in 2 seconds delay so be careful with this.
So this are the basics which I suppose everybody well know. The main idea of using Binary option is to catch the good opportunity. It is similar to trading - you buy (Call) the low price (support) and sell (PUT) the high price resistance. And usually as in trading the high price can become higher (broken resistance) and the same goes to low price (broken support).
You can use indicators the same way you use them in trading. Most useful are of course the RSI, CCI and other momentum indicators.
Presently this are the Currency pairs available for trading (Figure 3)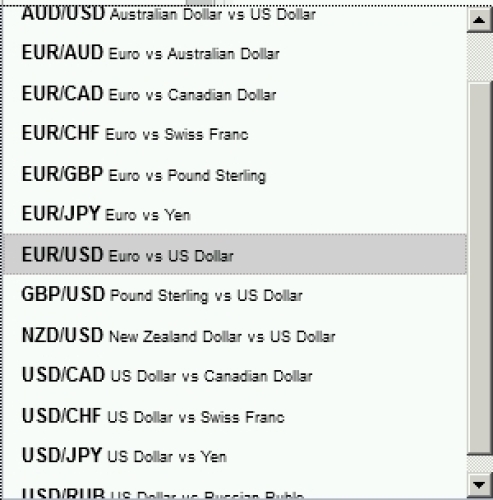 Figure 3
and I hope soon there will be more. There are also some stocks but they are still not available. I think that soon they also will become part of the Binary Options team
The reality in Binary Options
When you start trading Binary Options in demo and just for test things are very simple. You think that you can build fortune just in 1 day. $1000 in 1 minute next minute $2000, than 4000 etc. But the problem is that the market is totally unpredictable. And after the first 2-3 wins you start a series of permanent loses because you have fall in the trap of overconfidence.
There are different brokers who provide Binary options. The Concept of dukascopy is again similar to trading - you have a spread and the strike price must overtake the spread and even tie is a lose. So you must adapt to this concept. Some brokers give 1 price sell=buy and for tie you have zero-zero win-lose. But unfortunately they give maximum of 70 % win ratio. During my research I haven't found better than Dukascopy with a reward of 90%
Practice
Here is the main part where I will share some of my experience with Binary Options and my preparation for entries.
First of all I am watching carefully the economic news. The best time for entry is when there is big volatility. Everything depends on the traders inner filling. Will the market continue its bullishness (if in bullish trend) or it will reverse
There are 4 types of Binary Options which I categorize.
1. Demo on which nothing matters
2. Demo where you can win a prize in the Dukascopy contest

3. Demo for Dukats Contest
You must Create platform in the Dukats contest profile
4. Live Binary Options
Method of trading depends which one you are using
On 1) you don't hesitate for a second in the entry just hitting the button no matter how big is the Margin, Equity or whatever just to test what will happen.
On 2) you push all the maximum possible risk to get to the top position in the contest because there is usually someone who has made in 1 day $50 000 from $1000 which is a combination of luck and good skills.
On 3) it depends how much you want to risk. I am risking only a little part of my Equity because this is long term contest
On 4) hm. I don't know you must chose it for your self after testing 1 to 3
The most difficult part is to chose the duration of your option. Most often I am trading on 1 minute duration but my Best wins where on 15 minutes duration in which I achieved my maximum of 22 000 for 1 day on the Dukascopy Binary Options contest.
There are some additional tricks and I will try to give examples from my trading with Binary Options in future article.
As Final thoughts I will say that Binary Options is relatively risky. The rewards are big and fast but the loses are faster

so you must be very careful.
Good luck