Price behavior means - in a short way - trading according to the analysis of price movement itself with Graph completely devoid of any trace of price movement indicators.
It is noteworthy that this type of analysis has multiple strategies and techniques, but the Pin Bar Pattern one of the simplest pricing Patterns that I see from my perspective is characterized by power and credibility as much simplicity, as well as it is ideal for beginners and professionals alike.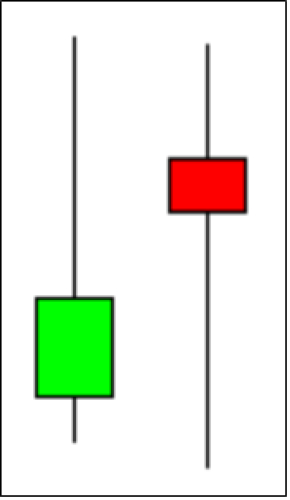 Pin Bar pattern one of the famous trading techniques, according to the price behavior, a simplified Pattern consists of a single candle has a small body, with long upper or bottom shadow, can be up to double or triple the candle body size.
There are three important advices if considered will lend strength and greater credibility for your trades using this form:
(1) Trading with trend
Focus your attention on the pattern creating at the end of corrections, and enter with the base trend.
(2) Trade using important levels
Market do not always go in a clear direction, this is normal, so from a very distinctive techniques, is that you select the important levels, which has managed to contain the movement of the price before, or led to the occurrence of a strong reaction, creation of this pattern at these levels have more credibility and more strength.
(3) Fake breakage for an important price level
- For example case of support - when the price skipping to the level of significant support, and failure to break this level and closing below, it reflecting the presence of good purchasing power in this region, and it supporting the reversal, and gives the Pattern the strength and credibility.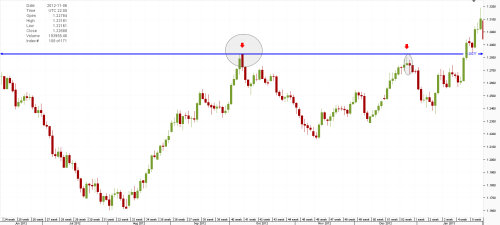 Whenever the size of the lower shadow of the pattern, is longer under the level, it means expected reflectivity movement is a larger and the deal will be more lucrative.
Finally:
- This pattern is one of the patterns that enjoy high credibility, suitable for use on any time frame the same strength, but beginners are advised to use it first on the big timeframes like daily and 4H, before use it on a small timeframes.

- This pattern features is suitable for use as an integrated trading strategy, as it only requires you select a strong price levels or a clear direction, and waiting for a signal to enter.
- Stop-loss is usually down shade the bottom of pattern in the case of purchase with a few points of no more than 10 points, conversely in the case of sale.
- Targets are usually not less than twice the stop loss, if there is no obstacle on the way to achieving the goal.
===================
Some Examples from the last month
EURCHF on 7&8 Jun: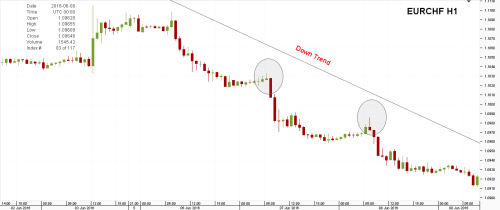 The pair is in down trend in the past day, Pin Bar created on 7 Jun, we won from it about 60 pips. Second one created on 8 Jun, it made about 85 pips.
GBPAUD on 13&14 Jun: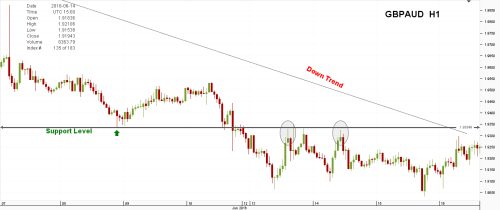 The pair is in down trend, Support line created on the end of 8 Jun, double Pin Bars created in two days ..
- First one on 13 Jun Exactly under the support line, it made about 185 pips.

- Second one created on 14 Jun in the same level, it made about 140 pips.