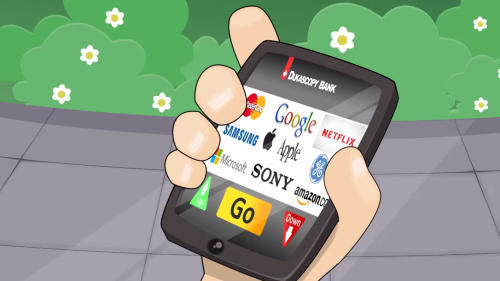 Have you always wanted to trade shares or simply tired of trading Spot Forex currencies and wish to take advantage of the available CFDs on the Dukascopy Bank's online trading platform but don't know much about them?
If your answer is a Yes, then please continue reading.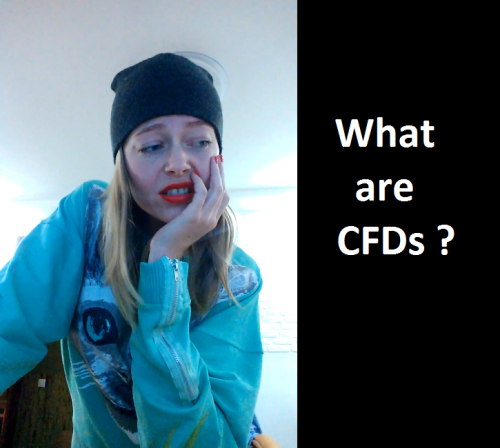 In layman's terms, just as in Spot Forex trading a currency pair equates to an actual purchase of one of the two underlying currency assets and selling the second currency of the pair against it, Contract for Difference (CFD) is the opposite in comparison to Spot trading and works on merely speculating on the price change in the exchange rate of an underlying asset; without entitling us to the ownership of such an underlying physical asset. Therefore, since CFDs are not an actual acquisition or selloff of real assets; liquidity is never an issue and will not impact a trade as it does when trading physical assets on an exchange market.
There are CFDs for many types of markets but the most common ones are as following:
Global stock CFDs, such as blue chip shares of a public company.
Stock index CFDs, such as NASDAQ, FTSE, DAX and other stock market indices.
Forex CFDs
Industry sector CFDs, such as Healthcare, Information Technology, Financials and others.
Commodity CFDs, such as Orange juice, Soyabean, Wheat and more.
Metals and Energy CFDs, like Gold, Platinum, Silver, Natural Gas, Uranium and much more.
- CFDs do not always reflect the exact spread difference of its underlying real asset and fluctuation of Bid vs Ask price during very narrow ranging markets is common. However, the most important information a trader must be aware of is the minimum commission that is charged per position and more information relating to minimum commissions can be obtained from
Dukascopy Bank's Fee Schedule
.
Also, merging positions do not cost any commission and are profitable when multiple open positions of a single instrument are combined in to one.
- Time of day when a specific CFD instrument is available for trading differs on the underlying assets' market trading session, which do not include the Pre-Market trading hours or After-Market hours, but only the regular Market hours. To find out more information about the Trading Hours' schedule and learn about the leverage available for each particular CFD, please click on the following link provided:
https://www.dukascopy.com/swiss/english/cfd/range-of-markets
.
- Last but not the least, never be shy or afraid to get a hold of your account manager to discuss any question not covered in this article that you may have relating to CFDs.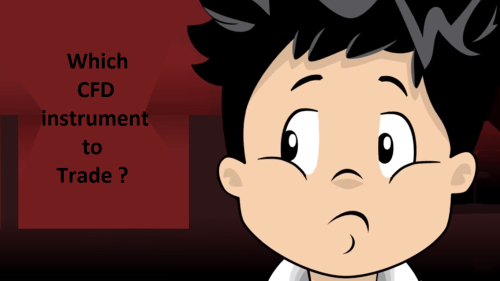 As once said by one of the founding fathers of the United States, Mr. Benjamin Franklin, that "An investment in knowledge pays the best interest", and I believe that having a fair knowledge about all the available CFDs on the Dukascopy Bank's online trading platform is not only beneficial but also crucial towards financial prosperity for traders from the Dukascopy community.
Let's continue with a brief review of every Single Stock CFD available to us for trading. In a nutshell, stock prices are highly sensitive to fundamental news events than they are to technical analysis or investor sentiment, but the latter two are also important when analyzing a common stock. Anything from Earnings per Share report, appointment of a new CEO, getting a government fine that can substantially affect the cash flow of a company, changes in commodity prices that directly relates to the dominant business of a company, a corporate tax relief or hike by government, to changes in currency exchange rates influential on a company if their business model is such of exporting or importing goods/services, a reputable market analyst's rating of a particular stock and many other factors make up the force behind the price movement of a stock.
Following are the available Single Stock CFD's of blue chip shares from the New York Stock Exchange, which has a market capitalization of over USD$ 21.3 trillion as of June, 2017 and ranking as the number 1 stock market around the world:
- Ambev S.A, with the symbol
ABEV.US/USD
, was created on July 1999, with the merger of two 19th century breweries, Brahma & Antarctica. The common stock of this company has a market capitalization of over USD$ 97.7 billion. Headquartered in São Paulo, Brazil and employing over 46,000 employees globally, it is the fifth largest brewing company in the world. Their official website is @
www.ambev.com.br
and more detailed information of its common stock can be found on
www.nasdaq.com/symbol/abev
- AstraZeneca PLC US, with the symbol
AZN.US/USD
, was created in 1999, after the merger of the Swedish Astra AB and the English Zeneca Group. The market capitalization of this common stock is well over USD$ 83 billion. Headquartered in Cambridge, UK, and employing over 50,000 employees worldwide, this multinational pharmaceutical and biopharmaceutical company is among the world's largest pharmaceutical companies and has a tendency for acquiring smaller companies within its industry. Their official website is @
www.astrazeneca.com
and more thorough report about its common stock can be accessed from
www.nasdaq.com/symbol/azn
- Boeing Co, with the symbol
BA.US/USD
, was founded by Mr. William Boeing in July 1916 (as Pacific Aero Products Co.) and today has a market capitalization of over USD$ 161 billion. Headquartered in Chicago, Illinois, U.S and employing well over 147,000 staff, it is a multinational corporation that designs, manufactures, and sells airplanes, rotorcraft, rockets, and satellites worldwide. Their official website is @
www.boeing.com
and for analysis of its common stock, please visit
www.nasdaq.com/symbol/ba
- ALIBABA GROUP HOLDING-SP ADR, with the symbol
BABA.US/USD
, was founded by Mr. Jack Ma and Ms. Peng Lei in April 1999 and today has a market capitalization of over USD$ 447 billion. Its headquarter is located in Hangzhou, Zhejian, China and has over 50,000 employees. This incorporation consists of a number of subsidiary companies and divisions in a variety of e-commerce, retail and technology industries, providing consumer-to-consumer, business-to-consumer and business-to-business sales services via web portals, as well as electronic payment services, shopping search engines and data-centric cloud computing services. It is known for its aggressive acquisition of both large and small scale companies around the world. Their website is @
www.alibaba.com
and more details about its common stock can be found on
www.nasdaq.com/symbol/baba
- BANK OF AMERICA CORP, with the symbol
BAC.US/USD
, was founded by Mr. Amadeo Giannini in October of 1904 as "Bank of Italy" and later renamed to "Bank of America" in February 1930. In today's time this multinational banking and financial services corporation has a market capitalization of over USD$ 293 billion. It is headquartered in Charlotte, North Carolina, USA and has over 208,000 staff members across the globe. Their website is @
www.bankofamerica.com
and info about its common stock can be found on
www.nasdaq.com/symbol/bac
- Banco Bradesco S.A., with the symbol
BBD.US/USD
, was founded as a private bank by Mr.Amador Aguiar in March 1943 as Banco Brasileiro de Descontos. It did not became a public company until 2009 and today its common stock trading on the NYSE has a market capitalization of over USD$ 60 billion. It has its headquarter in Osasco, São Paulo, Brazil and has over 108,000 employees worldwide. Their website is @
banco.bradesco
and one can get the details of its common stock from
www.nasdaq.com/symbol/bbd
Due to limitation of words allowed for writing this article, it shall be continued in part 2.