Trade CFDs on Crypto
BTC/USD, ETH/USD, LTC/USD
Trade Long & Short
Leverage up to 1:2
Funds Protection
Open Live Account
Trading Products
Choose from 8 asset classes and get access to
500+ trading instruments
Crypto

Indexes

Bonds

Energy

ETF
Cryptocurrency Services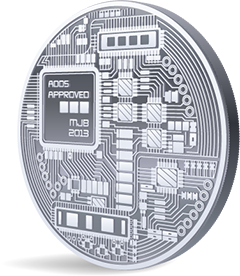 Dukascopy provides leveraged CFD trading on price movements of cryptocurrencies, its derivatives or value estimations.
Unlike traditional purchase of cryptocurrencies trading cryptocurrency CFDs (Crypto) allow speculative operations without having a digital wallet. There is no need to own cryptocurrency coins, which reduces cyber security risks.
Due to the leverage provided on trading accounts clients can hold cryptocurrency CFD positions larger than the amount of traditional currency initially owned.
Similar to other CFDs and FX instruments, cryptocurrency CFD can be short or long so the client can benefit from price movements in both directions, up and down.
Features of Crypto Trading
Margin trading on Crypto provides great opportunity for traders to:
Trade Long & Short
It is easy to speculate in both sides and earn on any price movement
Use Leverage
You can deposit less than your contract size on Crypto
Trade Safely
No need to store Crypto in a digital wallet, so cyber security is higher
Meet the Regulations
Unlike Dukascopy, many providers of Crypto are still not regulated
Hedge Risks
If you hold actual digital currency you may open short position on it and lock the price
Use Deposit Protection
Deposits of clients of Dukascopy Europe are protected in the amount of EUR 20'000 by EU regulation.
Range of markets
Currently Dukascopy offers CFDs on Bitcoin & Ether against USD

| Instrument | Description | Minimum contract size | Min trade step | Pip value |
| --- | --- | --- | --- | --- |
| BTC/USD | Bitcoin | 0.01 | 0.01 | 1.00 USD |
| ETH/USD | Ether | 1 | 0.1 | 1.00 USD |
| LTC/USD | Litecoin | 10 | 1.0 | 1.00 USD |
Pip value is the first number before comma in a price quote: BTC/USD 11309.3; 11409.8
ETH/USD 222.2; 232.6
LTC/USD 43.0; 44.0
Trading fees
The logic of Trading commission applied for Crypto CFDs is the same as for other CFDs and metals.
Dukascopy uses an ECN commission model, where the spread is separated from the commission. Check current prices and spreads on a free demo account.
Margin requirements
Margin requirements for Crypto are provided below:

| Instrument | Description | Margin requirements | Leverage |
| --- | --- | --- | --- |
| BTC/USD | Bitcoin vs US Dollar | 33% | 1:2 |
| ETH/USD | Ether vs US Dollar | 33% | 1:2 |
| LTC/USD | Litecoin vs US Dollar | 33% | 1:2 |
Full information about Margin Requirements for all instruments traded on the SWFX Marketplace can be found on our website.
Maximum net exposure for Crypto is specified in the table below:
Instrument
Maximum exposure in USD (For Crypto)
BTC/USD

100'000

USD
ETH/USD

100'000

USD
LTC/USD

50'000

USD
Open Live Account
Open account fully online and start trading today
Dukascopy employees work 24/7 to ensure shortest online account opening and verification process possible.
After signing contract online you can fund your account via wire transfer or debit/credit card.
Only four simple steps:
Fill in the online form
Upload the documents
Sign the contract online
Fund Your Account
Terms of Use
In case of discrepancy between the English version of the WEBSITE and other language versions of the WEBSITE, the English version shall prevail. Translations of the WEBSITE in other languages are not binding on Dukascopy.
Risk Warning
CFDs are complex instruments and come with a high risk of losing money rapidly due to leverage.
77.73% of retail investor accounts lose money when trading CFDs with this provider.
You should consider whether you understand how CFDs work and whether you can afford to take the high risk of losing your money.