Tranzacționează CFD-uri pe Cripto&shymonede
BTC/USD, ETH/USD, LTC/USD
Tranzacționează Long & Short
Levier pâna la 1:2
Protecția fondurilor
Dechide Cont Real
Produse de tranzacționare
Alege din 8 categorii de active si primește acces la
500+ instrumentele de tranzacționare
Cripto&shymonede

Indici

Bonds

Energie

ETF
Serviciile pe Criptomonede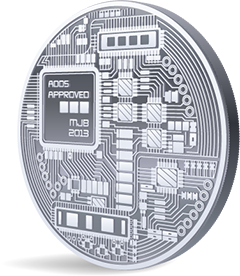 Dukascopy oferă posibilitatea de a tranzacționa cu efect de levier CFD-uri pe fluctuația prețurilor criptomonedelor, derivatelor sale sau estimărilor de valoare.
Spre deosebire de tranzacțiile tradiționale de tranzacționare a criptomonedelor, CFD-urile (Cripto) permit operațiuni speculative fără a avea un portofel digital. Nu este necesară deținerea propriu-zisă a criptomondelor, ceea ce reduce riscurile de securitate cibernetică. Datorită efectului de levier furnizat asupra conturilor de tranzacționare, clienții pot deține poziții CFD pe criptomondede mai mari decât valoarea monedei tradiționale deținute inițial.
Similar cu alte instrumente CFD și FX, CFD-ul pe cripto poate fi short sau long, astfel încât clientul să poată beneficia de mișcarea prețurilor în ambele direcții, în sus și în jos.
Caracteristicile Tranzacționării Criptomonedelor
Tranzacționarea în marja pe Criptomonede oferă traderilor o mare oportunitate de a:
Tranzacționează Long & Short
Este simplu să speculezi în amblele părți si să câștigi pe oricăre variație a prețurilor
Folosește levierul
Poți depune mai puțin decât dimensiunea contractului tau pe Criptomonede
Tranzacționează în condiţii de siguranţă
Nu este necesară deținerea propriu-zisă a criptomonedelor intr-un portofel digital, în așa mod siguranța cyber este mai mare.
Faceți cunoștință cu regulamentele
Spre deosebire de Dukascopy, mulți furnizori de Criptomonede nu sunt încă reglementați
Protecţia împotriva riscurilor
Dacă dețineți moneda digitală reală, ați putea deschideo poziție short pe ea și să blocați prețul.
Folosește protecția depozitului
Depunerile clienților la Dukascopy Europe sunt protejate până la suma de EUR 20'000 de reglementarea EU.
Gamă de pieți
Momentan Dukascopy oferă CFD-uri pe Bitcoin și Ether împotrivă la USD

| Instrument | Descriere | Dimensiunea minimă a contractului | Min trade step | Pip value |
| --- | --- | --- | --- | --- |
| BTC/USD | Bitcoin | 0.01 | 0.01 | 1.00 USD |
| ETH/USD | Ether | 1 | 0.1 | 1.00 USD |
| LTC/USD | Litecoin | 10 | 1.0 | 1.00 USD |
Pip value este prima cifra înaitea virgulei în prețul cotării BTC/USD 11309.3; 11409.8
ETH/USD 222.2; 232.6
LTC/USD 43.0; 44.0
Comisioane de tranzacționare
Logica comisioanelor de tranzacționare aplicate la CFD-uri pe Criptomonede este la fel ca si ca şi pentru alte CFD-uri și metale.
Dukascopy folosește un model comisional ECN, unde spreadul este separt de comision. Verifică prețurile actuale si spreadurile la cont demo gratuit.
Cerințe de marjă
Cerințele de marjă pentru Criptomonede sunt prezentate mai jos:

| Instrument | Descriere | Cerințe de marjă | Levier |
| --- | --- | --- | --- |
| BTC/USD | Bitcoin vs US Dollar | 33% | 1:2 |
| ETH/USD | Ether vs US Dollar | 33% | 1:2 |
| LTC/USD | Litecoin vs US Dollar | 33% | 1:2 |
Informații complete despre cerințele de marjă pentru toate instrumentele tranzacționate pe piața SWFX Marketplace pot fi găsite la our website.
Expunerea maximă pentru Criptomonede este specificată in tabela de mai jos:
Instrument
Expunerea maximă în USD (Pentru Criptomonede)
BTC/USD

30'000

USD
ETH/USD

30'000

USD
LTC/USD

30'000

USD
Dechide Cont Real
Deschide un cont complet online și începe a tranzacționa chiar astăzi!
Angajații la Dukascopy sunt operativi 24/7 pentrua asigura un proces de verificare si o deschidere a conturilor cât mai rapid.
După ce semnați contractul online, puteți să depuneți fondurile prin virament bancar sau cardul de debit / credit.
Doar patru pași simpli:
Completează formularul online
Încarcăți documentele
Semneaza contractul online
Depune Fonduri în contul tău
Terms of Use
In case of discrepancy between the English version of the WEBSITE and other language versions of the WEBSITE, the English version shall prevail. Translations of the WEBSITE in other languages are not binding on Dukascopy.
Risk Warning
CFDs are complex instruments and come with a high risk of losing money rapidly due to leverage.
77.73% of retail investor accounts lose money when trading CFDs with this provider.
You should consider whether you understand how CFDs work and whether you can afford to take the high risk of losing your money.