Trade Swiss Style with
Meta­trader 4
Access the Swiss Marketplace directly
Get leverage up to 1:100
Use your MQL Expert Advisors
Trade Dukascopy's most popular FX pairs
Open Live Account
Trading on MetaTrader 4 with Dukascopy
Switching to Dukascopy Bank has never been easier! Now traders can access SWFX Swiss Marketplace via the MetaTrader 4 platform and combine the security of Swiss Bank with the convenience of using platform they are familliar with. Dukascopy offers fully automated and reliable transmission of orders through the MetaTrader 4 environment to your trading account.
The volume commission rate is determined dynamically and depends on Net Deposit, Equity and Traded Volume according to Dukascopy's Fee Schedule. In addition to the standard fees, $1 per 1 MT4 lot ($10 per $1 million) is charged for trading on MetaTrader 4 platform.
MT4 – a well-known trading tool
MetaTrader 4 is a well-known trading platform, appreciated by many traders around the world. No need for third party bridges anymore, now you can use a direct connection to SWFX Swiss Marketplace provided by Dukascopy. If you have never used MT4 before, you may also consider using our proprietary platform JForex 3 (platform comparison).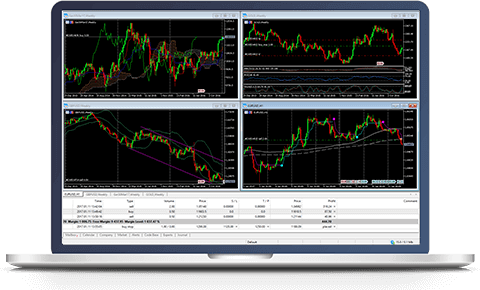 Open Demo

A well-known trading platform
Expert Advisors in MQL4
Leverage up to 1:100
Direct Access to the SWFX Swiss Marketplace
Dukascopy's most popular Forex Pairs
Over 50 built-in tools and Indicators
9 timeframes
Innovative Video-identification of the customer
Open Live Account online
Video-identification will take up to 15 minutes with Dukascopy Connect, free and safe mobile app and mobile payment system developed by Dukascopy.
only

15

minutes
Powered by Dukascopy Connect
Only three simple steps:
Fill in the online form
Identify yourself in Dukascopy Connect
Fund Your Account