Today
Featured Programmes

Latest Programmes

Most Popular
Interviews
Recent Programmes

Interviews

Forex Today
Forecasts & Analysis
Recent Programmes

Forecasts

Commodities Corner

Press Review

Investments

Latest programmes
Forex & Markets
Recent Programmes

Fundamentals & technicals

Hourly FX Update

Market Freakcap

Industry Catch-Up

Economic Calendar

Trading Signals

Spike Controller

Midday Snapshot
Entertainment & Fun
Recent Programmes

Community Contests

Education

Miss Dukascopy

Social

Trends & Technology

Events

FX Cartoons

Speaker's Corner

Geneva Forex Event

Fashion

Forex Lingo Show

Cuisine

Business Tutorials

DC Website Manuals
GVA Airport
Hourly Updates: FX & Markets
Forex
Busy Day For Sterling Traders
This Wednesday is busy for Sterling traders, so stay with us to find out more in this edition of the Dukascopy Economic Calendar. It will be busy with news releases regarding the UK economy at 8:30 in the morning and this includes the high importance Consumer Price Index for April. The annual growth rate of consumer price index stood unchanged in March at just under two percent. Analysts are mostly anticipating an increase above the two percent mark this time around. Producer Prices for April will also be available at the same time, along with the Public Sector Finances for April and, finally, House Price Index for March. News flow then heads over the Atlantic and the high importance Canadian retail sales for March will be available at a half past noon GMT. Sales jumped by point 8 percent to more than 50 billion Canadian Dollars in February after previously declining for three consecutive months. According to Statistics Canada, higher sales at general merchandise stores and motor vehicle and parts dealers were the main contributors to the increase. The US FOMC May Meeting Minutes will then be published at 6 PM GMT and they have the potential to shake up Greenback. Flash Japanese Manufacturing PMI for May wraps up this agenda at a half past midnight. Manufacturing sector returned to the growth territory in April as the index edged one fifth of a percent above the key 50-mark. I'm Jack Everitt and you have been watching the Economic Calendar for Wednesday.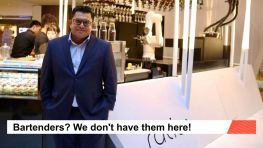 Trends & Technology
It is happening right now!
Have you ever seen a robot bartender? Now Ratio has it! Use big data to scientifically analyze every cup of cocktail and coffee, they have learned and formulate people's unique tastes. Even Jack Ma visited their store and had a cup of drink! Come and see what is going on in 'new-super-popular' go viral cocktail shop! Gavin Pathross, founder of Ratio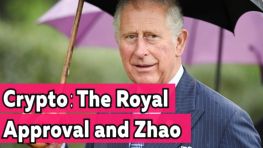 Crypto Currencies
Crypto: The Royal Approval & Zhao
Hackers have a field day on Binance helping themselves to plenty of Bitcoin. China isn't happy with Bitcoin and WeChat doesn't want to talk with Crypto anymore. Starbucks and coffee on the blockchain. AND It turns out Prince Charles is massively into the Crypto markets, Please your royal Highness… What's the next move???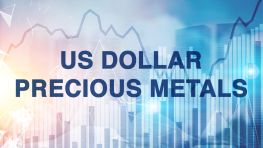 Technical Analysis
The Dollar And Metals
The dollar's rally is stopping the precious metals from rallying. Has the dollar truly broken out, or is this knocking out greenback bears before it declines? Rick Bensignor, Morgan Stanley's former Chief Market Strategist takes a look at the DXY, Gold, Silver, and Platinum in his latest In The Know Trader webcast.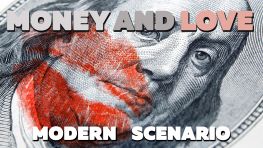 Trends & Technology
Money And Love, Modern Scenario
Money and love - does it make sense nowadays? The Do"s and Don"ts to be an older man. Love is art you learn. How to learn?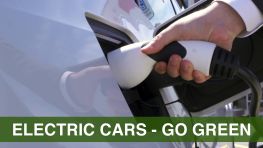 Trends & Technology
Electric Cars Era
The whole auto industry is shifting towards electric cars. Though there are still very few electric cars on the road today. The most common objection we hear is long charging time. How can Green Motion solve this problem and bring more electric cars on the market? Stefan Lendi, Chief Marketing Officer / CMO, Green Motion SA.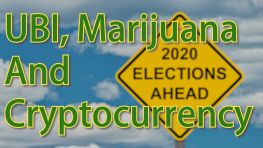 Interviews
UBI, Marijuana And Cryptocurrency
To discuss How UBI, marijuana, and cryptocurrency will shape the economic debate in the coming U.S. elections we are joined by Greg Thomas from 375 Park Associates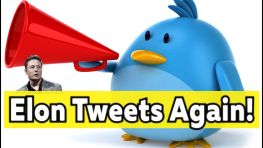 Crypto Currencies
Elon Tweets Again!
Land Rover partners with IOTA. Rotterdam port trials blockchain system, The Zuckerberg of Crypto and what's Elon up to? All this in today"s Dukascopy Press Review.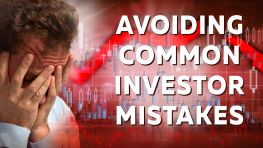 Education
Avoiding Common Investor Mistakes
Volatility is called the fear index, as the value of investments moves up and down, investors get scared and they become more likely to make mistakes. Recognize and avoid five common investment mistakes by having an investment strategy, avoiding emotional decisions, and investing in companies and industries you understand, by Allan F.R. Maksymec, President of Strategic Asset Management SA.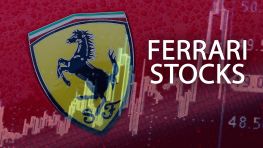 Stocks
Investing In Ferrari
When to buy and sell? Growing your capital and making money with Ferrari, Matthew Stevenson.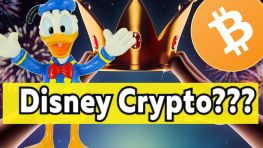 Crypto Currencies
Disney Crypto???
Bitcoin surges, Disney crypto? Meet cryptowl… and let's reboot MadMen with a techy crypto twist. Find out more in this Dukascopy Press Review.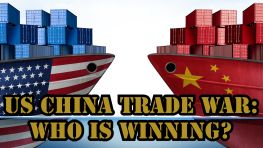 Interviews
US China Trade War: Who is Winning?
To Discuss the ongoing US/China Trade War and who is benefiting the most, as well as a look at the UK and European economies, we speak to Bob Mason from FX Empire.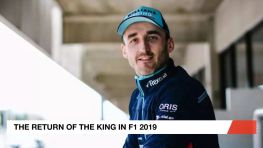 Interviews
The Return of the King in F1 2019
We will never know what 'confidence' is if we did not see what Robert Kubica did. After seriously injured at the rally in 2011, the Williams Team Formula one driver had no choice but to stop his career for 8 years. And now, he returned, with no fear. In the 2019 Formula One season, he drives for the Williams Team with the new rising star George Russell.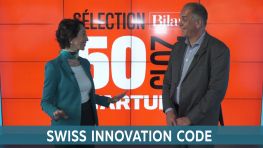 Trends & Technology
Swiss Innovation Code
Swiss innovative technology stays a lucrative area for venture capital investment. There are ore innovators per capita than in any other Europea country. Which sectors are hot today: science technology, IT, fin-tech? Fabrice Delaye, following innovation and technology at Bilan magazine for the last 20 years, is uncovering the Swiss innovative code.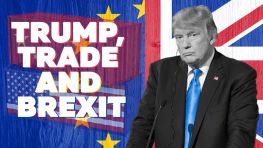 Economics
Trump, Trade and Brexit
Ignorance such as Tariffs: Leading to an unnecessary Trade war and breaking up relationships with friends. Thoughts on Trump, Trading with all the worlds and Brexit, Dr. Michael Hopkins, Chairman & CEO, MHCi.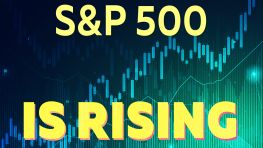 Technical Analysis
Complacency With S&P500's Wedge?
Our bullish VIOLET path envisioned on March 18 was not bullish enough for S&P500. what happened since? The suggested rising wedge on April 3 last interview is developing in a very linear fashion with declining VIX. VIX (1-month volatility) is declining steadily nearing key support levels of 2018: I a return to 2017's low levels possible? VXV (3-month volatility ) is also close to support and the ratio of VIX/ VXV close to its previous floor of 2018. Can it go lower or is it Complacency? What could help the rise of the S&P500 further from an inter-market related Viewpoint: Let mention one factor only: a declining $, which is so far still within a rising triangle.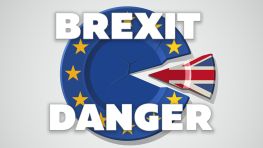 Economics
Brexit Danger
According to the Independent of London, a third of UK export firms have already lost business directly due to Brexit. Researches from my old University at Sussex warn of a prolonged period in which "UK manufacturers risk being cut out of large areas of international trade", Dr. Michael Hopkins, CEO, MHCi CSR/Sustainability Research and Advisory.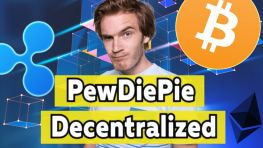 Crypto Currencies
PewDiePie Decentralized
PewDiePie Decentralized, crypto drop off? Brexit delay, markets respond and The US energy department looks into blockchain usage. All this and more in this Dukascopy Press Review.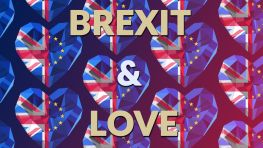 Trends & Technology
The Politics Of Love - Brexit
Brexit and love. Can the relationship survive? Different points of view in politics or the great issues of the day, or something like Brexit? Berkeley International, Spectator Magazine in London and Sunday Times.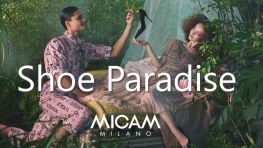 Fashion
MICAM 87: Welcome To Paradise
The new excitement of the 87th edition of MICAM Milano. New art, new brands and top professionals from the Italian footwear manufacturers, Tommaso Cancellara, General Manager / CEO, Assocalzaturifici Italian Footwear Manufacturers" Association / MICAM.
Forex
USD Correction Down Into May
On our daily graph, EUR/USD seems rather Oversold, while it has already pretty much achieved its potential to the downside. On the other hand, USD/JPY is approaching important resistant levels and is starting to look Overbought. Hence, until Mai, we expect both EUR and JPY to bounce vs the US Dollar. These moves may match the slight risk-off period we expect on equities until then, Jean-Francois Owczarczak, Director, FinGraphs.com.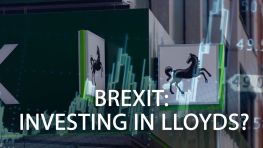 Stocks
Brexit: Invest In Lloyds?
Investing in Lloyds Banking Group after Brexit and British banks by Matthew Stevenson.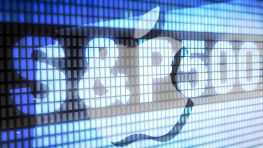 Stocks
Apple & S&P 500 Stock
Fabio De Castro joins Ron Willam to shares his view on Apple and to discuss his investment plan.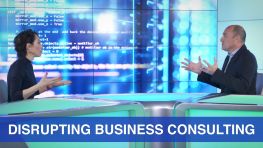 Trends & Technology
Disrupting Business Consulting
Running businesses is challenging and we all want to make better, faster and cost-effective management decisions. With new technologies in place, INVENTY came up with a revolutionary software PERFORMER FOR SAP which cracks SAP data automatically and brings a roadmap of solutions. PERFORMER FOR SAP is literally disrupting the business consulting, Hervé Voilquin, Managing Director, Switzerland, INVENTY.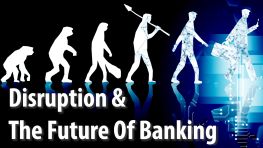 Fin-Tech
Disruption & The Future Of Banking
Pasha Bakhtiar talks us through the future of banking, what is coming next and the effects the blockchain and other digital developments are having on the industry.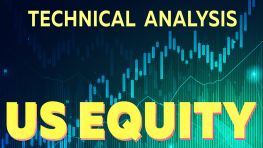 Technical Analysis
The Most Major Markets
Realize that most other markets influencing the US Equity market are at Key levels. Agricultural INDEX is at an all-time low below the one of 2002. OIL is in a triangle 77-44 testing PIVOT 64. Dr. Copper is rising above the cloud, testing the top of the triangle near 300. This shall impact the Relative strength of US Materials sector. The US 10 year Yield are trying to make a V bottom from 2.35%, with impact of US Financial Sector. Beware the behaviour of US Corporate SPREADS, if divergent from S&P500. Monitor any break out of the US $ index in its 8 months long trading range, which cannot last for ever. Beware that the S&P500 may be taking the pattern of a rising wedge ( a terminal pattern for the rise since December?), which could spell trouble, Bruno Estier, Independent Market Strategist.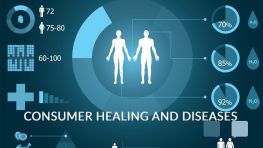 Trends & Technology
Consumer Healing And Diseases
A witness by a real specialist of consumer healing and chronic disease who has an operational and strategic in-depth experience, Dr. Frances Hughes, Executive Director, Cutting Edge Oceania.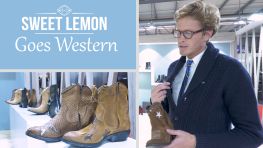 Fashion
Sweet Lemon Goes Western
Sweet Lemon is a Belgium brand built in Italy and worn across the world. Find out what they think will be trending in 2019 and get the first look at their newest collection.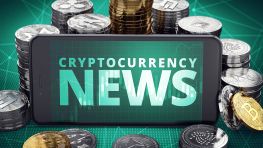 Crypto Currencies
Crypto News & Developments
Fake Exchanges, Indian Blockchain coffee, gaming and a Russian Facebook Crypto, all this in this Dukascopy Press Review.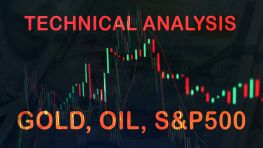 Fundamentals & technicals
Into An April Cyclical Correction
As we mentioned in our last interview two weeks ago, we expected risk assets to push slightly higher into late March / early April, and then to enter a 3 to 6 weeks consolidation. We believe this shift will materialize over the coming days (max the coming week). Yields should climax lower one last time, Gold should accelerate up, equity and oil should correct down, while the Euro could bounce, with a slight delay. During this period, we would favor Growth and Defensive profiles vs Cyclical and Value ones. From the end of April, these trades should start to reverse, offering great opportunities for Cyclical trades into the Summer, Jean-Francois Owczarczak, Director, FinGraphs.com.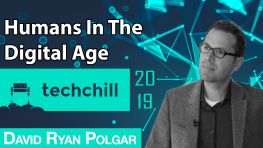 Events
All Tech Is Human
What does it mean to be a human in the digital age? David Ryan Polgar gives us his view.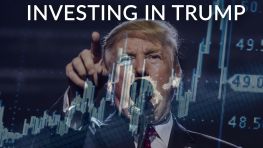 Stocks
Trump. Growing Your Capital
Thoughts on investment strategies. Places to invest your money. When to buy and sell? Today we look at Trump"s stocks, Matthew Stevenson.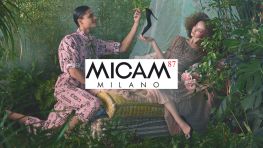 Fashion
Walk In Shoe Paradise With MICAM 87
Milan is the heart of fashion and MICAM is the soul of the shoe industry. Find out the latest trends for shoes in 2019 by watching our content from the event. But first, let us take you on a visual tour and show you the biggest and best brands. If you are a manufacturer, a retailer or fashionista you need to be at this event and be apart of the magic.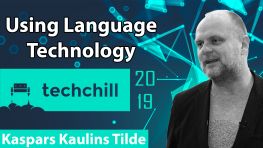 Interviews
Techchill - Kaspars Kaulins
How has language and translation technology developed since 1991? Kaspars Kaulins, International Business development director from Tilde gives us the lowdown.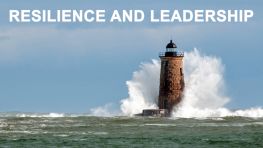 Education
Resilience and Leadership
Innovations and trends in the sector of Resilience main strength mainly linked to Leadership and its importance on the market place, Dr. Frances Hughes, Executive Director, Cutting Edge Oceania.
{prg}
{ttl}
{title}