Dukascopy Forex Overview: 27-02-2015 - Afternoon
Dukascopy Bank analytic desk report
Published: 27/02/2015 16:44

Community Forecasts

Community member Stix on GBP/USD

"I predict the bullish sentiment, but I see a small pullback and a retest of the high. Therefore, I expect the probability of 1.5560 level."

>>

Dukascopy Technical Analysis

AUD/USD confirmed resistance
"After the data, people are more comfortable about expecting a U.S. interest rate hike, and taking on long dollar positions."
- Global-info Co (based on Reuters)


After a two-day rally the Aussie reached the weekly R2, where it intersects the upper trendline, forcing the pair to bounce back. As a result, the Australian Dollar declined to the cluster of supports around 0.78.

Read Full Report
Read Full Report

Dukascopy Fundamental Analysis

German consumer mood brightens, labour market strengthens

German consumer mood brightened amid increasing optimism about the economic growth and low oil prices, which freed up cash for Germans to spend.

Expert Commentary

"To my mind the government needs to be more focused on things like construction and infrastructure, at the same time continuing deregulate the labor and product market."

- Paul Bloxham, Chief economist at HSBC Bank Australia ltd, on China retail market




The biggest headwind for the Aussie in Q1 will be pretty much dependent on the Federal Reserve rhetoric, in the sense that it is mostly a foreign story rather than an Aussie story that is driving the AUD/USD trend at the moment.

>>

Read Full Report
Read More

Reuters

Ex-White House economist Hall to lead CBO, U.S. lawmakers say


Former White House economist and Bureau of Labor Statistics commissioner Keith Hall will replace Doug Elmendorf as head of the Congressional Budget Office, U.S. lawmakers said in a statement on Friday.

Currency Index & Volatility: EUR


The first day of the period was volatile for all observed currencies. The most conspicuous was the Canadian dollar's drop – its index lost almost 1% after the release of significantly decreasing retail sales. Thus, the currency remained on the worst performer's position till BoC governor's Poloz comments on Tuesday.

Read Full Report
Read Full Report

Dukascopy Bank Sentiment Index

February release
The beginning of a new year was marked by unexpected decisions and moves from major central banks all around the world, which were triggered by the latest economic data and developments in global financial markets.


Global Stock Market Review

US shares strengthened last week despite weak fundamentals

Last week, stock market in the United States expanded notably, even though there were no any major economic data releases.

Read Full Report
Read Full Report

Precious Metals Tumble

Silver tumbled together with gold, sliding by Rs 200 to Rs 37,200 per kilogram from February 15 to 20.

GBP/AUD 4H Chart: Channel Down

As a rally from 1.84 started on Jan 21 failed to extend beyond 2.00, GBP/AUD began trading in a downward channel.

>>


AUD/USD 1D Chart: Channel Down


The Australian Dollar is trending downwards against many of its counterparts, including the US Dollar.

>>

Read Full Report
Read More

Economic Research



Forecasting Models for Exchange Rate

The science of prognostics has been going through a rapid and fruitful development in the past decades, with various forecasting methods, procedures and approaches flooding the economic world. It is estimated that there are more than 100 prediction methods, and sometimes the diversity makes it difficult to choose the one that would do the trick.


Dukascopy Aggregate Technical Indicator

Dukascopy Bank presents a new research product - the aggregate technical indicator. The new tool will indicate the strongest signals on major currency pairs. Dukascopy Aggregate Technical Indicator for 30 min and 1H time frame charts for major pairs for the last 144 periods till 16:30 GMT

.
Read Full Report
Read Full Report
Disclaimer:
This overview can be used only for informational purposes. Dukascopy Bank SA is not responsible for any losses arising from any investment based on any recommendation, forecast or other information herein contained.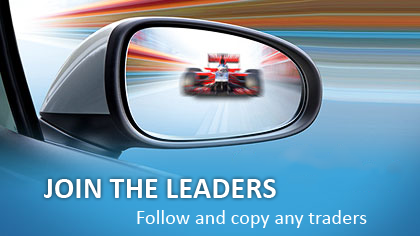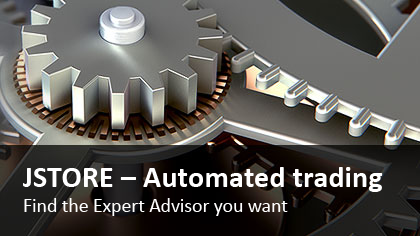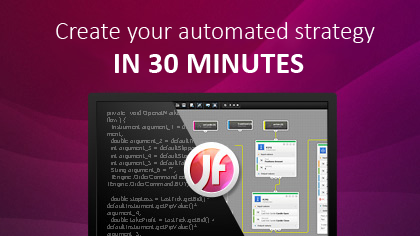 "Whatever the ECB does on QE today, we welcome it with a smile."