Surveys widget
Surveys widget, creati da Dukascopy Bank SA sono strumenti di informazione e di intrattenimento per i vostri siti internet. I visitatori possono partecipare agli Istant Pool e vedere dopo la votazione i risultati per differenti periodi e regioni.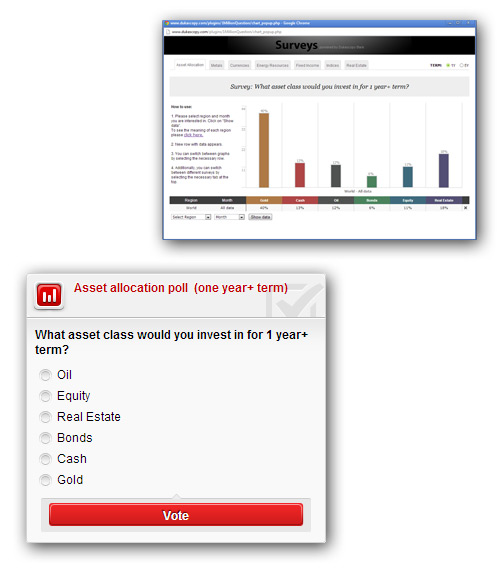 All products are offered on a free basis subject to the following conditions:
Free Web Products User has no right to modify, hide or block the access to any links and/or texts shown on Dukascopy free web products.
Free Web Products User must additionally put the following HTML code:


Copy code to clipboard:


on his/her website's Front Page or at least on every page where Dukascopy Free web products are used.
Free Web Products User should send the confirmation of the exact code location address to

[email protected]

.
More info here
Inserisci questo codice sul tuo sito internet
<script id="corejs" name="corejs" type="text/javascript" src="//www.dukascopy.com/plugins/1MillionQuestion/core.js"></script>