Dukascopy Forex Overview: 26-02-2015 - Afternoon
Dukascopy Bank analytic desk report
Published: 26/02/2015 16:51

Community Forecasts

Community member Daytrader21 on GBP/USD

"After recent low inflation figures, there is no chance that the BoE will raise rates soon and in this regard we should expect further downside pressure."

>>

Dukascopy Technical Analysis

EUR/JPY stuck between 134.77 and 135.04
"We are making good progress in healing the European banking sector but we are coming from a very low base. The way to recovery is still long. We shouldn't expect any miracles."
- UBS (based on Reuters)


The EUR/JPY pair edged up yesterday and settled at 135.04, the weekly PP, which prevented the cross from advancing.

Read Full Report
Read Full Report

Dukascopy Fundamental Analysis

UK mortgage approvals rise in January, second estimate of GDP to come in unchanged

The number of mortgages approved by British banks picked up in January following six-month streak of declines, but remained markedly lower compared with the same period last year. According to the British Bankers' Association, mortgage approvals for house purchases increased to 36,394 in the reported month, up from 35,816 in December.

Expert Commentary

"To my mind the government needs to be more focused on things like construction and infrastructure, at the same time continuing deregulate the labor and product market."

- Paul Bloxham, Chief economist at HSBC Bank Australia ltd, on China retail market




The biggest headwind for the Aussie in Q1 will be pretty much dependent on the Federal Reserve rhetoric, in the sense that it is mostly a foreign story rather than an Aussie story that is driving the AUD/USD trend at the moment.

>>

Read Full Report
Read More

Market Watch

Oil gives back some gains as investors weigh up supply


Oil futures fell Thursday, giving back some of the strong gains scored in the previous trading session, as investors weighed indications of stronger demand and steadily rising U.S. oil supplies.

Currency Index & Volatility: GBP


The past five trading days were remarkably successful for the pound, whose index spent most of them well above its peers and posted its greatest long-term advance since the beginning of the year.

Read Full Report
Read Full Report

Dukascopy Bank Sentiment Index

February release
The beginning of a new year was marked by unexpected decisions and moves from major central banks all around the world, which were triggered by the latest economic data and developments in global financial markets.


Global Stock Market Review

US shares strengthened last week despite weak fundamentals

Last week, stock market in the United States expanded notably, even though there were no any major economic data releases.

Read Full Report
Read Full Report

Precious Metals Tumble

Silver tumbled together with gold, sliding by Rs 200 to Rs 37,200 per kilogram from February 15 to 20.

GBP/CAD 4H Chart: Channel Up

For the time being the Sterling is expected to keep outperforming the Canadian Dollar, as the pair has formed a high-quality bullish channel.

>>


AUD/USD 1D Chart: Channel Down


The Australian Dollar is trending downwards against many of its counterparts, including the US Dollar.

>>

Read Full Report
Read More

Economic Research



Forecasting Models for Exchange Rate

The science of prognostics has been going through a rapid and fruitful development in the past decades, with various forecasting methods, procedures and approaches flooding the economic world. It is estimated that there are more than 100 prediction methods, and sometimes the diversity makes it difficult to choose the one that would do the trick.


Dukascopy Aggregate Technical Indicator

Dukascopy Bank presents a new research product - the aggregate technical indicator. The new tool will indicate the strongest signals on major currency pairs. Dukascopy Aggregate Technical Indicator for 30 min and 1H time frame charts for major pairs for the last 144 periods till 16:30 GMT

.
Read Full Report
Read Full Report
Disclaimer:
This overview can be used only for informational purposes. Dukascopy Bank SA is not responsible for any losses arising from any investment based on any recommendation, forecast or other information herein contained.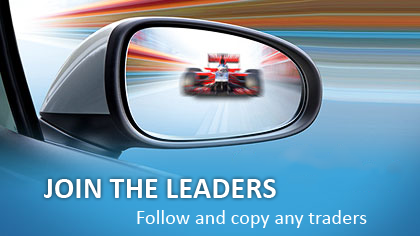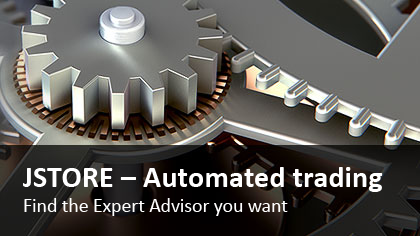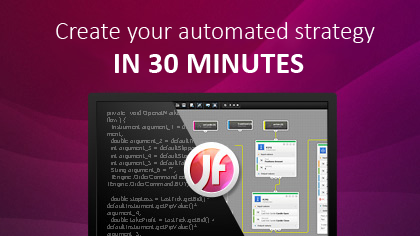 "Whatever the ECB does on QE today, we welcome it with a smile."