ccadar wrote:
mrlfx wrote:
Hi,
In the new Jforex platform, I am not able to find the historical backtester that used to be there in earlier jforex platform.

Would like to know where I can find all the details and resources for backtesting and as well as for writing strategies.

Thanks,
it is there "View --> Historical Tester " but in hangs in the air! very poor design...
@dukascopy can you please fix it to the bottom panel as before ? Thanks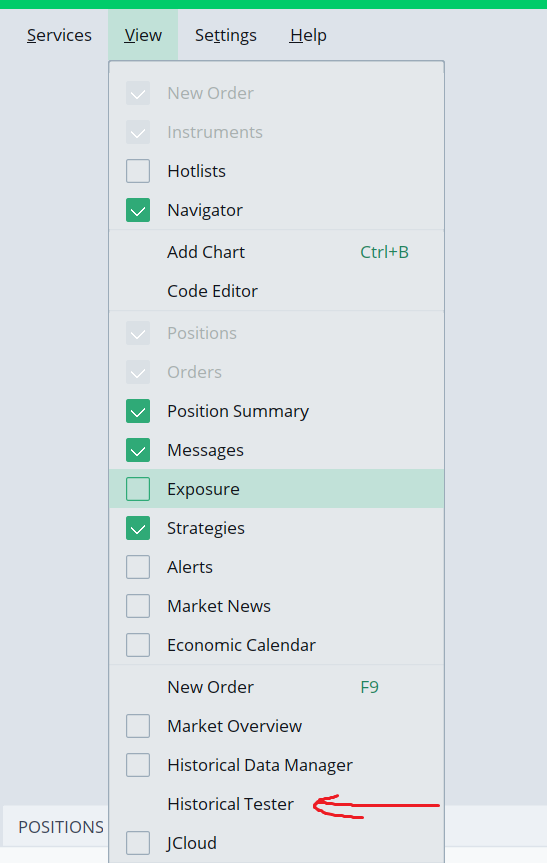 Thanks! I can find the history tester.
Do you use the tester for yourself. I am trying to run a trial strategy just to log out some comment whenever the candle is engulfing or a harami for example. But I am unable to find where the outpu is jforex platform.
Any idea!