Dukascopy Forex Overview: 27-07-2016 - Afternoon
Dukascopy Bank analytic desk report
Published: 27/07/2016 15:03

Community Forecast

megajorko on GBP/USD
"Everyone is expecting the Brexit referendum this week so anything can happen to the cable including decline to 1.35 and total rocket jump to 1.60".


Dukascopy Technical Analysis

EUR/JPY surges on BoJ stimulus hopes
"Market pricing has never been so certain of more easing, so if the BoJ doesn't act, it'll be a really big disappointment."
- Mitsubishi UFJ Morgan Stanley Securities (based on Bloomberg)


The EUR/JPY cross closed just three pips below the 115.00 major level on Tuesday, unable to maintain trade under the second support area. Nevertheless, the Yen lost some ground, amid hopes of the BoJ implementing more stimulus later this week. As a result, the pair touched the 117.00 mark, which is also reinforced by the weekly PP, but erased approximately half of those gains.

Read Full Report
Read Full Report

Dukascopy Fundamental Analysis

New home sales rise to highest since 2008; US shoppers ignore Brexit vote

New US single-family home sales rose more than expected in June, fresh figures from the US Census Bureau showed on Tuesday. Sales of newly built homes grew 3.5% to a seasonally adjusted rate of 592,000 units during the reported month, posting the strongest reading since February 2008 and surpassing market analysts' expectations for an increase to 560,000 units.

Expert Commentary

"The US economy will be definitely impacted by the UK's decision to leave the EU; however, not directly."

- Brett Ryan, US Economist at Deutsche Bank, on US economy and Greenback




First of all, outside of financial contagion, uncertainty over the housing sector plays itself out, which will probably keep Central banks cautious. Secondly, the 'Brexit' may weigh on business sentiment, as many firms based in the US have operations in the UK.

>>

Read Full Report
Read More

Bloomberg

How Do Investors Navigate Japanese Stimulus?


TIAA Global Asset Management Portfolio Manager Joe Higgins discusses the Japanese economy, fiscal stimulus and Fed policy.

Relative Currency Strength and Volatility: USD


The past period was marked by the USD/JPY components' notable fall to the negative area. Continuing the past week's trend, the components started the period below zero and after a brief mid-period recovery fell back with the BoJ interest rate decision. Thus the average correlations between USD/EUR and USD/JPY lost almost 0.3 points compared with the previous readings. Meanwhile, most of the other USD/EUR components strengthened.

Read Full Report
Read Full Report

Dukascopy Bank Sentiment Index

June release


The positive momentum in the Asia-Pacific region seems to have continued in June even despite soft global demand and signs that the Chinese investment-led recovery is coming to an end, as both short and long run sentiment indices soared in the measured month.

Global Stock Market Review

Japanese shares traded down

The Nikkei 225 benchmark index slumped 2.6% to hover around 15,599.66 points at the end of the trading week ended on June 17. Moreover, almost all sectors of the gauge posted a decline, with agriculture and food & beverage industries leading the drop by 3.7% and 2.5%, respectively.

Read Full Report
Read Full Report

Oil Finishes Relatively Flat; 'Brexit' in Focus

Brent oil futures for delivery in July also jumped by the end of Friday's trade to settle at $49.17 a barrel on the ICE Futures Exchange, up $1.98, or 4.2%, from Thursday's close, which saw Brent prices dropping to the level of $46.94 per barrel, the mark not seen since May 12. In spite of Friday's gains, on the week London-traded Brent oil futures failed to post significant gains, rising just 0.6% on global worries about possible consequences of the UK leaving the EU. In the meantime, Brent futures still rose roughly 7% so far this month.

CHF/SGD 1H Chart: Channel Down

The Swiss Franc is in a channel down pattern against the Singapore Dollar, as the currency exchange rate has confirmed the pattern's upper trend line for the second time just recently.

>>


HKD/JPY 1D Chart: Channel Down

HKD/JPY remains in a strong down-trend since it topped out at 16.20 last year. And while the multi-month outlook on the currency pair is strongly bearish, the upside risks are growing.

>>

Read Full Report
Read More

Economic Research



Forecasting Models for Exchange Rate

The science of prognostics has been going through a rapid and fruitful development in the past decades, with various forecasting methods, procedures and approaches flooding the economic world. It is estimated that there are more than 100 prediction methods, and sometimes the diversity makes it difficult to choose the one that would do the trick. In our new research we try and compare a few of the most popular techniques, and see if they are in fact suitable for forecasting currency exchange rates.


Dukascopy Aggregate Technical Indicator

Dukascopy Bank presents a new research product - the aggregate technical indicator. The new tool will indicate the strongest signals on major currency pairs. Dukascopy Aggregate Technical Indicator for 30 min and 1H time frame charts for major pairs for the last 144 periods till 14:30 GMT

.
Read Full Report
Read Full Report
Disclaimer:
This overview can be used only for informational purposes. Dukascopy Bank SA is not responsible for any losses arising from any investment based on any recommendation, forecast or other information herein contained.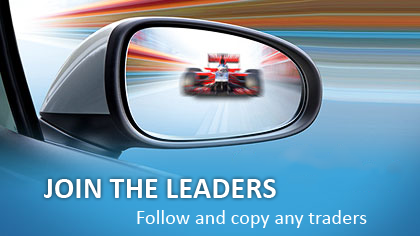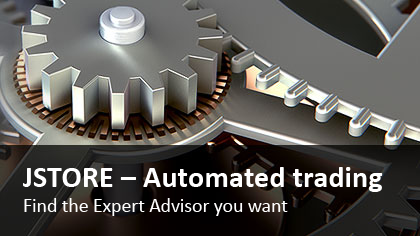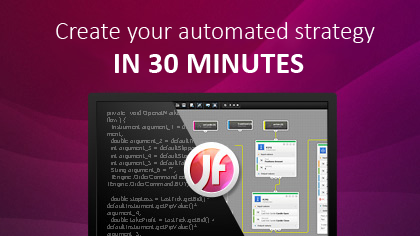 New Zealand's trade surplus shrank more than expected in June as the value of both imports and exports slipped. Auckland's trade surplus reached $127 million in June, nearly matching the $128 million forecast by economists, state-run Statistics New Zealand said in a report. June was the sixth consecutive trade surplus for the country. The surplus widened to $358 million in May, the highest in more than a year.