Dukascopy Forex Overview: 29-07-2016 - Afternoon
Dukascopy Bank analytic desk report
Published: 29/07/2016 14:55

Latest Expert Commentary

"We know that NPLs in Italy is around €360bn according to IMF estimate, which is a very big number. We also know that the Ital-ian economy has shown real problems in creating stable recovery."


- Robert Bergqvist, Chief Economist at SEB, on Italian economy


This means that Italian banks are facing many challenges in the low-interest rate environment. The big question right now is of course if it is right by the Italian government to consider a bail-out or if it should stick to the EU strategy that bail-in comes first.

>>

Dukascopy Technical Analysis

EUR/JPY poised for more weakness
"The market had expected more than what the BoJ announced today, which triggered some disappointment and led to the yen's surge. This is showing the ceiling of what monetary policy can do."
- Sumitomo Mitsui Trust Bank (based on Business Recorder)


The EUR/JPY cross inched only seven pips higher during Thursday, but gradually declined earlier today, amid the BoJ disappointing the markets with its stimulus decision.

Read Full Report
Read Full Report

Dukascopy Fundamental Analysis

US weekly initial jobless claims rise but remain at historically low levels

The number of people filing for unemployment benefits in the United States last week rose more than expected, fresh figures from the Department of Labor revealed on Thursday. Initial jobless claims grew by 14,000 to 266,000 in the week ended July 23, compared to the previous week's revised figure of 252,000, while market analysts expected jobless claims to rise by 9,000 to 261,000 in the reported week.


Expert Commentary

"I am confident with the fact that Europe today has a coordinated supervision on the banks and that we use the same kind of stress tests. We also have experience from dealing with weak banks."

- Robert Bergqvist, Chief Economist at SEB, on Italian economy




So, from that perspective I do not think that we have a banking crisis; nevertheless, banks, especially in the southern part of Europe, are facing many challenges right now.

>>

Read Full Report
Read More

Bloomberg

Buiter: U.S. Won't Drag World Into Growth Recession


Citigroup Global Chief Economist Willem Buiter discusses his outlook for the U.S. economy.

Currency Index & Volatility: USD


The USD Index was rather calm during the past week, fluctuating in a range of 99.1 to 100.8 points. On Tuesday, the index climbed above the baseline as its Swedish peer slipped on worse-than-expected CPI. The momentum only held until early Wednesday, when the measure started to slide down, and the USD Index found itself back in the negative area later the same day.

Read Full Report
Read Full Report

Dukascopy Bank Sentiment Index

June Release


While consumer spending, which remained pretty strong in the Q2, along with retail sales that expanded for the second straight month and better-than-expected non-farm payrolls reading managed to boost the US economy, overall, North America saw mixed results in June, as the six-month sentiment inched down slightly, while the three-year measure proved to continue its positive trend.

Global Stock Market Review

US stock market was mixed

American stock market posted some gains at the beginning of the week. The Federal Open Market Committee this week voted unanimously to keep rates unchanged and highlighted that the future rate hikes will likely be more gradual than the committee had forecast in March. The S&P's 500 Index lost 0.3% to trade at 2,071.22 while Nasdaq, in turn, went down 0.99% to 4,800.33 mark.

Read Full Report
Read Full Report

Precious Metals Pause as 'Brexit' Takes Lead

Silver, just like gold, slid during Friday's trade. On the Comex, silver prices declined 19.6 cents, or 1.11%, to finish the session at $17.41 a troy ounce. Over the course of the whole trading week, silver futures still added as much as 0.41%, registering the third consecutive weekly surge thanks to strong gains registered during Thursday's session, which had happened as a prospect for a rate hike by the Fed taking place this summer faded.

GBP/USD 1H Chart: Descending Triangle

The Sterling is forming a descending triangle pattern against the US Dollar, as the currency exchange rate has just once more confirmed the pattern's upper trend line around the level of 1.32.

>>


HKD/JPY 1D Chart: Channel Down


HKD/JPY remains in a strong down-trend since it topped out at 16.20 last year.

>>

Read Full Report
Read More

Economic Research



Forecasting Models for Exchange Rate

The science of prognostics has been going through a rapid and fruitful development in the past decades, with various forecasting methods, procedures and approaches flooding the economic world. It is estimated that there are more than 100 prediction methods, and sometimes the diversity makes it difficult to choose the one that would do the trick.


Dukascopy Aggregate Technical Indicator

Dukascopy Bank presents a new research product - the aggregate technical indicator. The new tool will indicate the strongest signals on major currency pairs. Dukascopy Aggregate Technical Indicator for 30 min and 1H time frame charts for major pairs for the last 144 periods till 15:30 GMT

.
Read Full Report
Read Full Report
Disclaimer:
This overview can be used only for informational purposes. Dukascopy Bank SA is not responsible for any losses arising from any investment based on any recommendation, forecast or other information herein contained.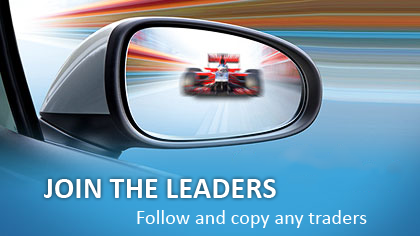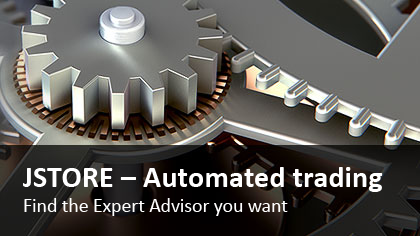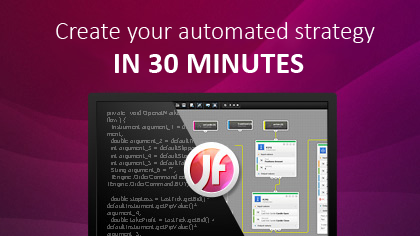 Aaron Banks, co-founder at Leave.eu, talks about the main issues and talking points of the Brexit debate. He speaks with Bloomberg's Jonathan Ferro on "Bloomberg ‹GO›."