Dukascopy Forex Overview: 26-08-2016 - Afternoon
Dukascopy Bank analytic desk report
Published: 26/08/2016 14:49

Latest Expert Commentary

"I think the likelihood of a deal among the OPEC producers is low, though we have not ruled that out entirely."


- Richard Mallinson, Geopolitical Analyst at Energy Aspects, on oil


The reality is that they failed at the Qatar meeting in April and at various other attempts throughout the first half of the year to reach a compromise that includes all the key members, in particular, Saudi Arabia and Iran, and I think all of those same problems still exist.

>>

Dukascopy Technical Analysis


USD/CAD pressured by 100-day SMA
"An adjustment in rates markets to reflect a near-term hike should coincide with a limited, but significant, adjustment higher in the dollar."
- BNP Paribas (based on Bloomberg)


The US Dollar is falling against the Canadian Dollar, as the 100-day simple moving average, which was located at 1.2926 mid-Friday, finally pressured the currency exchange rate to fall.

Read Full Report
Read Full Report

Dukascopy Fundamental Analysis

Sentiment among German businesses weakens in August amid Brexit vote

Business confidence in the Euro zone's largest economy, Germany, dropped unexpectedly in August amid uncertainty caused by Britain's decision to leave the European Union, official data showed on Thursday. The Ifo Business Climate Index, a closely-followed early indicator of economic developments in the country, fell to 106.2 points in August, compared to the preceding month's 108.3 points, whereas market analysts anticipated a slight acceleration to 108.5 during the reported month.

Expert Commentary

"I take a slightly different view of fundamentals."

- Richard Mallinson, Geopolitical Analyst at Energy Aspects, on oil




When we look at oil demand growth this year, it has been relatively strong. There are concerns about the macroeconomic outlook, but we have seen and are still seeing healthy demand growth from many regions. On the supply side, what is really important is that non-OPEC supply is falling dramatically because of lower investment not on-ly in the US but in other parts of the world as well: China's oil production has fallen below 4 million barrels a day; we have seen places like Mexico and Brazil recover from big declines.

>>

Read Full Report
Read More

CNBC

'Fed up' group confronts Fed


CNBC's Steve Liesman reports protests outside this year's meeting in Jackson Hole are reaching an extraordinary new level.

Currency Index & Volatility: USD


The USD Index was rather calm during the past week, fluctuating in a range of 99.1 to 100.8 points. On Tuesday, the index climbed above the baseline as its Swedish peer slipped on worse-than-expected CPI. The momentum only held until early Wednesday, when the measure started to slide down, and the USD Index found itself back in the negative area later the same day.

Read Full Report
Read Full Report

Dukascopy Bank Sentiment Index

June Release


While consumer spending, which remained pretty strong in the Q2, along with retail sales that expanded for the second straight month and better-than-expected non-farm payrolls reading managed to boost the US economy, overall, North America saw mixed results in June, as the six-month sentiment inched down slightly, while the three-year measure proved to continue its positive trend.

Global Stock Market Review

US stock market was mixed

American stock market posted some gains at the beginning of the week. The Federal Open Market Committee this week voted unanimously to keep rates unchanged and highlighted that the future rate hikes will likely be more gradual than the committee had forecast in March. The S&P's 500 Index lost 0.3% to trade at 2,071.22 while Nasdaq, in turn, went down 0.99% to 4,800.33 mark.

Read Full Report
Read Full Report

Precious Metals Pause as 'Brexit' Takes Lead

Silver, just like gold, slid during Friday's trade. On the Comex, silver prices declined 19.6 cents, or 1.11%, to finish the session at $17.41 a troy ounce. Over the course of the whole trading week, silver futures still added as much as 0.41%, registering the third consecutive weekly surge thanks to strong gains registered during Thursday's session, which had happened as a prospect for a rate hike by the Fed taking place this summer faded.

EUR/CHF 1H Chart: Channel Up

The Euro has formed an utmost interesting pattern against the Swiss Franc, as it is at the same moment in the middle of two of them and they both confirm the same way for the currency exchange rate to go.

>>


EUR/USD 1W Chart: Rectangle

EUR/USD has formed a well developed rectangle since the beginning of 2015, after taking serious dip in 2014.

>>

Read Full Report
Read More

Economic Research



Forecasting Models for Exchange Rate

The science of prognostics has been going through a rapid and fruitful development in the past decades, with various forecasting methods, procedures and approaches flooding the economic world. It is estimated that there are more than 100 prediction methods, and sometimes the diversity makes it difficult to choose the one that would do the trick.


Dukascopy Aggregate Technical Indicator

Dukascopy Bank presents a new research product - the aggregate technical indicator. The new tool will indicate the strongest signals on major currency pairs. Dukascopy Aggregate Technical Indicator for 30 min and 1H time frame charts for major pairs for the last 144 periods till 15:30 GMT

.
Read Full Report
Read Full Report
Disclaimer:
This overview can be used only for informational purposes. Dukascopy Bank SA is not responsible for any losses arising from any investment based on any recommendation, forecast or other information herein contained.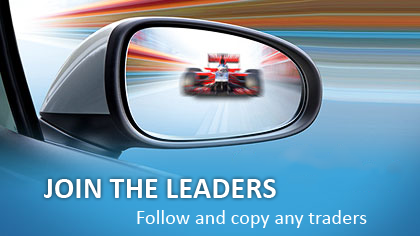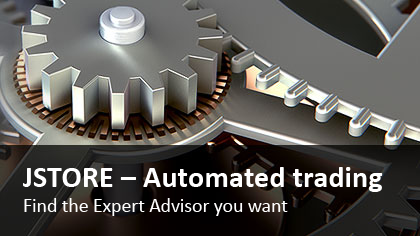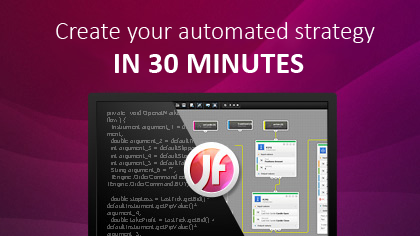 Aaron Banks, co-founder at Leave.eu, talks about the main issues and talking points of the Brexit debate. He speaks with Bloomberg's Jonathan Ferro on "Bloomberg ‹GO›."
EUR/JPY is seeing a small rebound, but is likely to struggle 114.15/80 and we should then see the currency pair come under pressure."
NZD/USD below weekly PP at 0.7256 on Monday