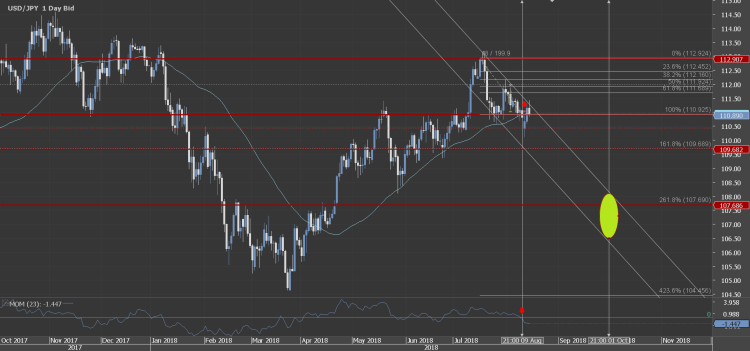 USD JPY has seen great fall since past 1 month. The trend shows clear reversal of previous uptrend on daily charts. Which is confirmed by Momentum and Moving average indicators.
Take Profit 1 : 109.70
Take profit 2 : 107.70
Stop loss : 112.90 after which it will continue uptrend.
Daily Chart: Green shows Target area
Weekly Chart : Confirms Downtrend.
Monthly Chart: Shows Uptrend Reversal on even a longer term.