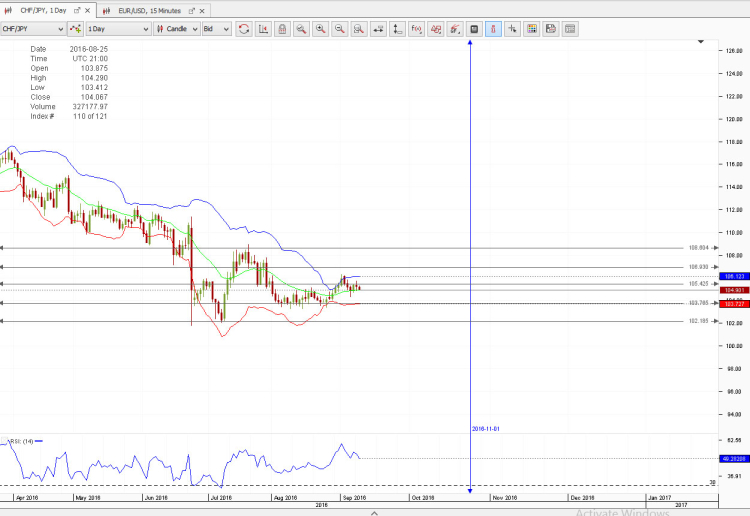 Hi All,
CHF/JPY

Summary
Predicted Price on 1st of November 2016 ,12:00 GMT ;-105.425
Provided chart ;-Daily and Weekly Charts
Data Intervals ;-Day and Week
Indicators used ;-Bollinger Bands(20:2:2) and RSI(14)
Analysis
It shows down trend pattern.
Possible range bound price movement towards the level 105.425 by end of October.
RSI Over bought / Over Sold Analysis
At Daily chart ;-49 & at Weekly chart;-39
Weekly Pivot S&R Level Analysis

108.604
106.930
105.425
103.765
102.185
Thanking you all.