Technical analysis on the EUR/USD pair for the 2nd of July.
The current trend is obviosly down and it started in the middle of April. After some observation on the Bollinger bands we can see that the price is currently attracted by the lower BB which is at about level 1.17 on the Daily chart.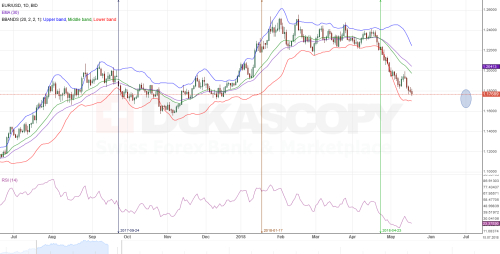 The level of the relative strength index is showing deep oversold levels even under 15 on the default Daily parameters.
After looking on the weekly chart we can say that the price is even trying to reach the level 1.16 where was the last intersection with the EMA ( exponential moving average)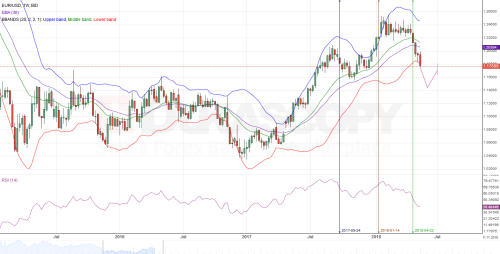 Due to this basic observation I suppose that level 1.1717 will be reached on 2nd of July after some corrections. Everything depends on the FOMC meetings and interest rate decisions which can change the technical picture.