Hello traders,
I like to make my technical analysis based on two time-frames - Weekly and Daily.
When looking on the Weekly chart I decided to ignore the major indicators and base my prediction only on some major price levels.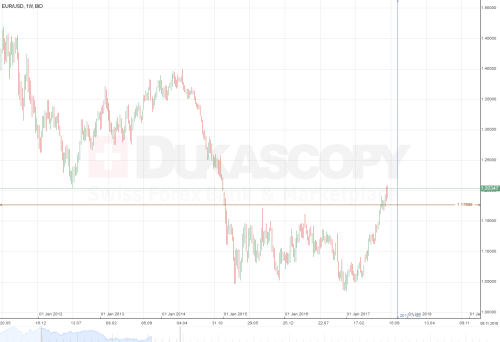 1.17 has become a major support after the skyrocket of the EUR/USD pair and probably the price will continue to rise trying to reach the major resistance - 1.2222. From my point of view it will be reached without doubt, the only question for me is where is the end of this madness, probably 1.234 or 1.25. After which a return to the support will be imminent and 1.777 is a strong attraction point.
Lets look at some major technical indicators on the Daily chart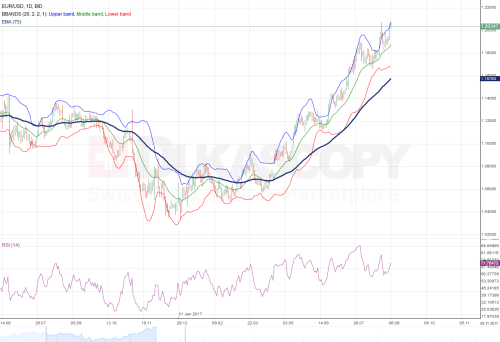 BB has hit the upper level several times and the price couldn't fall below the middle level but the lower BB is pointing to the strong support of 1.17. The EMA (I like to use not standard 75 period) is lower than the Lower BB. The RSI has reached its maximum and now every new high is lower than it. So there must be last strike up before returning to some normal levels under 1.2