General outlook for the pair
The pair moved in the last weeks between 1.5300 and 1.5800 , the pair seemed moved in down trend in the last time, the pair is expected to reverse its direction in the next month as it faces strong area around 1.5000-1.5200.
Expected rate of the pair
1st of October
, 12:00 GMT:
1.6225
Major support:
1.5300 (weekly bottom), 1.5000 (physiological level), 1.4565 (lowest level in 2015).
Major Resistance :
1.5800 (weekly top, weekly resistance), 1.6000 (physiological level), 1.6250 (weekly resistance).
In the Monthly Chart
:
The last monthly close at 1.5619 was not important as it did not give clear indication about next pair move, as it closed in the range.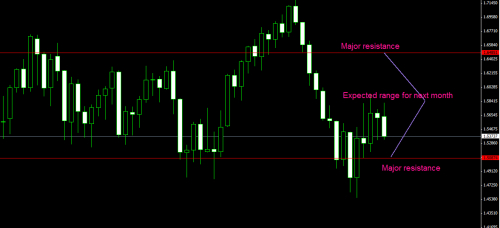 Weekly chart