CHART SCALE: W1 (Big Tf), D1 (Small tf)
INDICATORS: SMA 200, SMA 100, SMA 9, Parabolic Sar, Money Flow Index, Linear Regression Slope, Linear Regression Intercept, Regression Channel.
PAIR ANALYSIS :
Currency pair analysis is referring to 29/06/2018 at 11:45.
Graphics study in Small Scale of the pair indicates the opportunity of a bearish behavior on the Fig 2 a consideration the position of the price level and the SMA 9 tendency but the W1 scale chart as indicated in Fig 1 is not supporting that arguments. This inclination could show a bearish tendency before or around the forecast and a possibility of buy retracement later.
LR Slope indicator, the Money Flow Index and the configuration of the Parabolic Sar of the Small tf utilized in fig 2 seem to support the possibility of the buyers domination.
Linear R Intercept and the Regression Channel in Fig 1 with the W1 scale express a no consistency of the sell inclination that not support the indications of the previous arguments in the Small tf.
A bearish crossing of around 9 Pips of the S3 in D1 could endorse the bearish domination, as a substitute a buy crossing of about 14 Pips could authenticate the buy opportunity back.
The forecast releases concerning the two countries instead could have similar improvements considering the experts forecast. This testify the possibility of a technical domination of the study.
In this context any retracement of the SMA 9 on the SMA 200 in the chart 2 can be utilized as a possibility of entry in sell.
As another way to establish the tendency it could be utilized a statistical methodology with the Regression Channel.
A bullish crossing of the price level on Regression Channel (indicated in fig 2) can validate a bullish retracement and a different tendency indication.
The forecast can be indicated at 0.96516 that should resume the bearish force of the pair.
Good trading to the Dukascopy Community.
FIGURE 1 indicates the chart in W1 scale.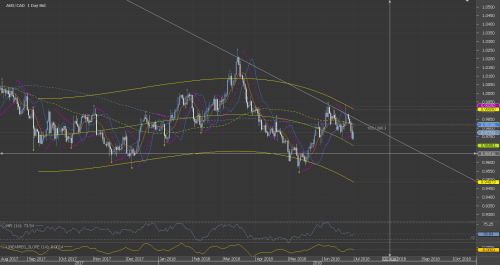 FIGURE 2 illustrate the Small tf chart analysis.