CHARTS TIMEFRAMES USED: MONTHLY AND WEEKLY CHARTS
TECHNICAL INDICATORS USED: ADX, MOMENTUM INDICATOR, sTOCHASTIC INDICATOR, CANDLESTICKS.
AS SHOWN IN THE NEXT MONTHLY CHART, WE CAN SEE ALL THE INDICATORS ESPECIALLY THE MOMENTUM INDICATOR GENERATES A STRONG SELL OFF SIGNAL, AND THE DOWNTREND IS STILL AT IT'S STRONGEST STATE.
THAT CONFIRMED BY THE STOCHASTIC INDICATOR AND MOMENTUM INDICATOR AS IS SHOWN BELOW.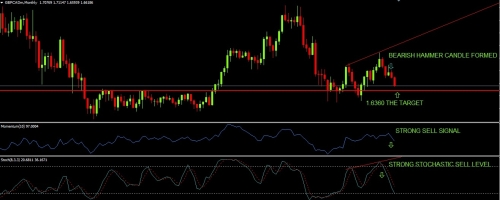 ON THE THE NEXT WEEKLY CHART WE SEE THE ADX INDICATOR AND MACD HISTOGRAM GIVE A STRONG SIGNAL THAT CONFIRMES THE DOWNTREND MOMENTUM SUPPORTED WITH THE MOMENTUM INDICATOR SELL SIGNAL AS IS SHOWN BELOW.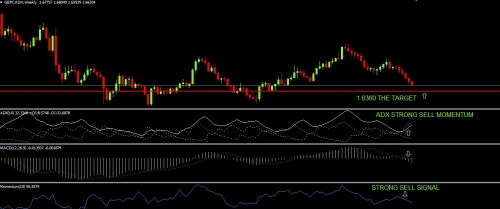 FROM THE ABOVE TECHNICAL ANALYSIS, IT'S PREDICTED THAT THE GBPCAD IS HEADING TO 1.6360 IN THE MIDTERM.