Recently published economic data of New Zealand is below expectations so NZD is getting weaker against its most of the counterparts. JPY has got some strength because of recent Geopolitical tensions in North Korea and United States. As JPY is safe haven.
Technical Analysis: NZD/JPY is in downtrend on weekly and on monthly basis. In major trend it is in sideways trend.
TOOLS USED: ICHIMOKU FIBONACCI RETRACEMENTS.
CHARTS: WEEKLY AND MONTHLY
WEEKLY CHART: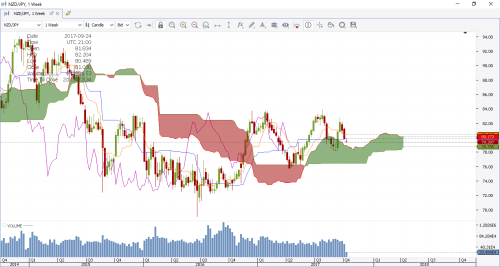 MONTHLY CHART: