This is my own developed trading method I advise you not to follow my advice. Fibonacci levels are based on astronomical price levels of USD/SGD on 01-01-1960.
As we can see we we're very bullish from end April till now.
Right now the first reload moment represents itself as we can see we are oversold on the daily.
Entry: right now
SL: 1.33230
TP1: 1.35855
TP2: 1.37430
TP3: 1.38480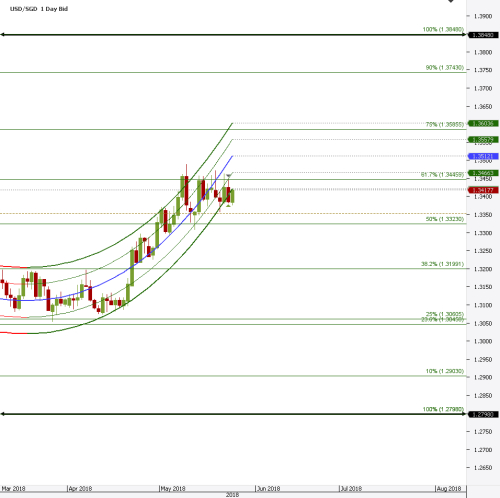 On the hourly chart we also see a green uptrend tunnel coming up.