As we can see on the weekly chart EUR/SGD is massively oversold and is currently trading in support ranges. If we see a reversal candle on the daily in this entry range we can start to buy in.
Entry: 1.56400 - 1.55891
SL: 1.5555
TP1 1.57679
TP2 1.59125
TP3 1.60558
I expect we're going to be trading around TP2 1.59125 levels end of July.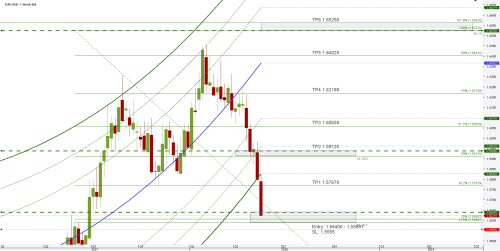 Also oversold on the 4H chart perfect entry for a long position.