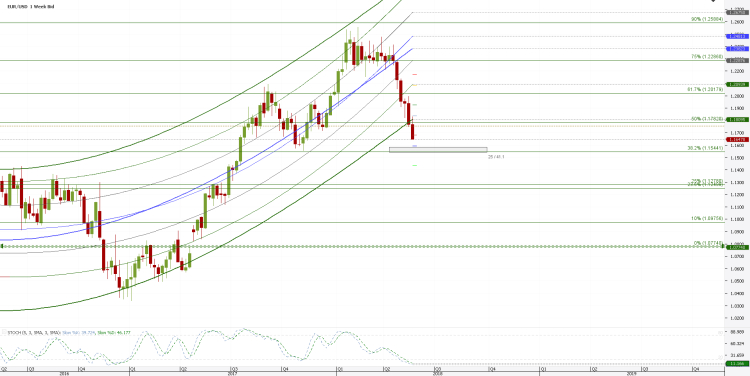 As we can see here the EURO is massively oversold on the weekly chart. Fibonacci levels are based on astronomical price levels of 1 January 1999
I expect were going test 38,2% at 1,5441 the coming week and afterward will start a reversal.
Entry: 1,5441
SL: 1,5200 or 1,5000
TP1 - 50% 1,17820

TP2 - 61,80% 1.20179

TP3 - 75% 1.22860

Daily chart also indicates we are oversold and we can see we have our entry zone just beneath the tunnel. Keep your eyes on this idea and feel free to contact me!

…