Overview
:
From feb of 2018 Eur/usd is moving down strongly.
Around 1.142 the price was rejected for a brief correction .
Down trend continued after reaching the resistence level at 1.17
The expectetion is for the price to continue to move downside.
Weekly chart:
On the weekly chart you can clearly see the direction of the price.
Even if we are in the proximity of a strong support level ( around 1.41)
I still expect the price to drop.
To atleast 61.8% of the main swing.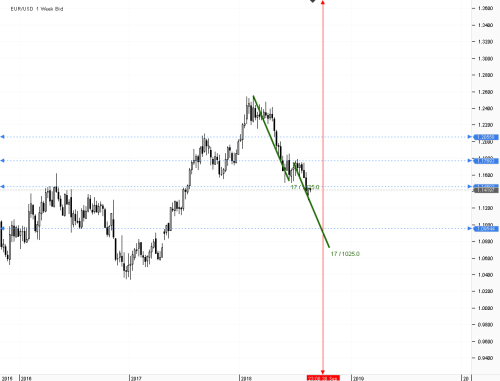 Daily chart:
On the daily chart i described the possible scenario.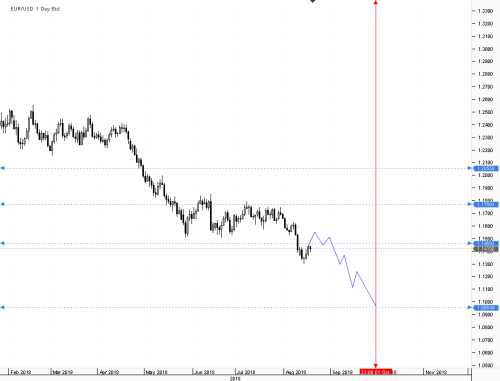 Support / Resistence level : 1.142, 1.205, 1.095
Near price action small level: 1.176