Situation:


The price bounced 3 weeks ago from an important support level which hold the price for several time now and i expect it to continue to do so.
In the previous ocasions the price reacted heavly from that support level as it did this time around.
I expect the price to climb higher and reac privous highs:
Weekly chart:

On the weekly chart some important areas of support and resistence are pointed out.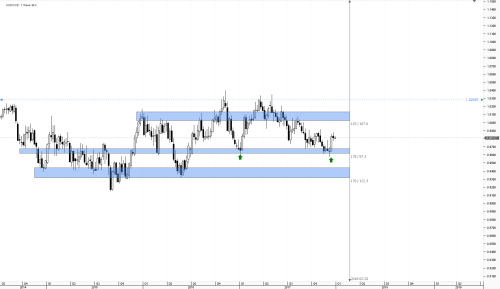 Daily chart:

On the daily chart a possible scenario is described