Situation:

The price is in a short term downtrend.
We have a very strong support level around 15.550, i expect the price to get lower from that level.
The reason is that the price is no longer pushed far away from the support level, which means that the buyer presure is limeted.
Weekly chart:

On the weekly chart i pointed out the situation described above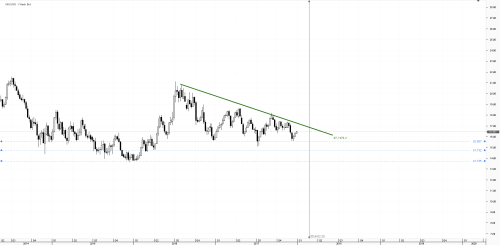 Daily chart:

Only daily chart a possible scenario is described