As it can be seen on the monthly chart below, the AUDCAD continues to push lower after it failed to pass the 1.02 resistance. The price was rejected and now we are approaching support of the triangle.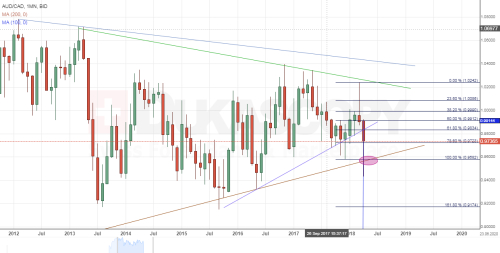 The weekly chart gives us more detailed information about price action. The price is coming down to test big 0.9600 confluence of support and we are expecting a reaction from this level. Watch for another return to 0.98-1.00 levels in the mid-term.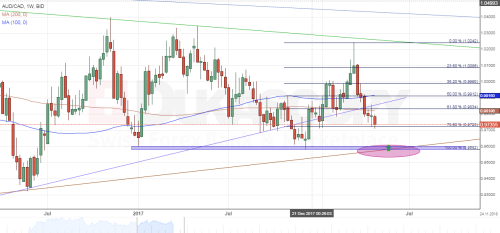 Our target is at 0.9811 due to the expected reaction from the big level.