As it can be seen on the monthly chart below, the pair is still recovering from the January 2015 fall. The big red candle from July hampered bigger recovery but look for the slow ascending from these levels.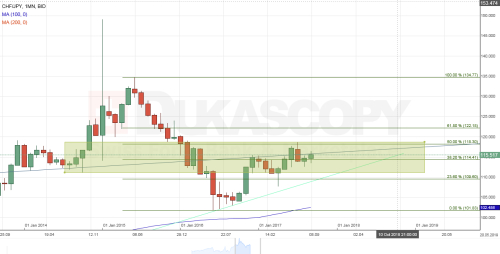 The weekly chart on the other hand shows that there is plenty of resistance approaching. 200 WMA is a big resistance as well as 50% Fibo level. Furthermore, watch out for the descending trend line from the top.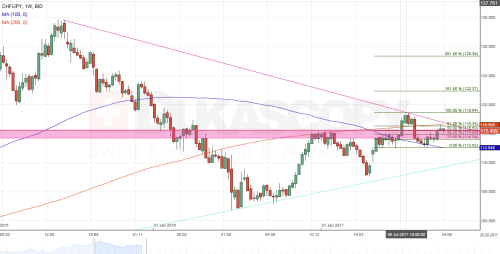 The ultimate risk pair is trading sideways. Depends mainly what happens with yen but I look for dips to buy.
Support: 114.40; 112.60
Resistance: 116.50; 118.00