Charts:
Daily and Weekly.
Indicators:
Pivot, Simple Moving Average 200 red, 50 green.
Method of analysis:
Pivot points, Support and Resistance lines, Channels.
Forecast
Currency pair on the daily chart near the trend resistance line.
I think breakout of the trend line with a subsequent rise to 50 moving average.
I make forecast the price level 1.3744
Daily chart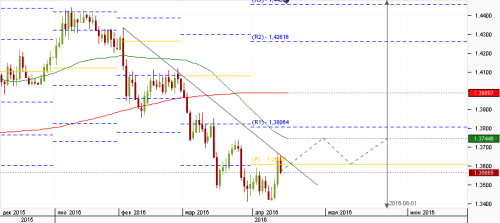 Weekly chart