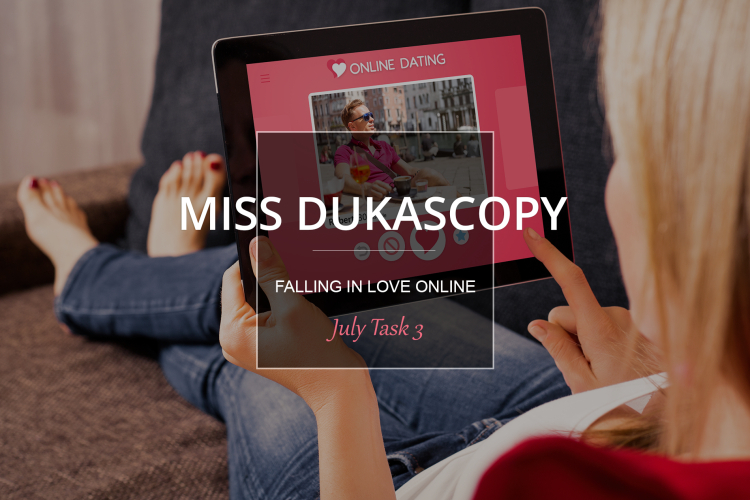 Falling in Love Online
How good that now there is a lot of social network and you don't need to recognize a person. Just check his page and think "Come on, bye")))Agree, it is much easier to communicate in social networks with old friends, find new ones, get acquainted with someone and even build relationships.What do you think about Internet communication? Do you believe in online love? Share your stories related to online dating. And how best to get acquainted for a serious relationship - online or offline?
N.B!
The Dukascopy Team will pay special attention to the most creative approach to this task. Of course, do not forget to tag @MissDukascopy on your pictures at Instagram and other social networks and use hashtags #MissDukascopy.
Get up to 50 points for this Task.
Please note that the amount of task points you receive is not necessarily maximum and represents the subjective opinion of the cheerleader group.