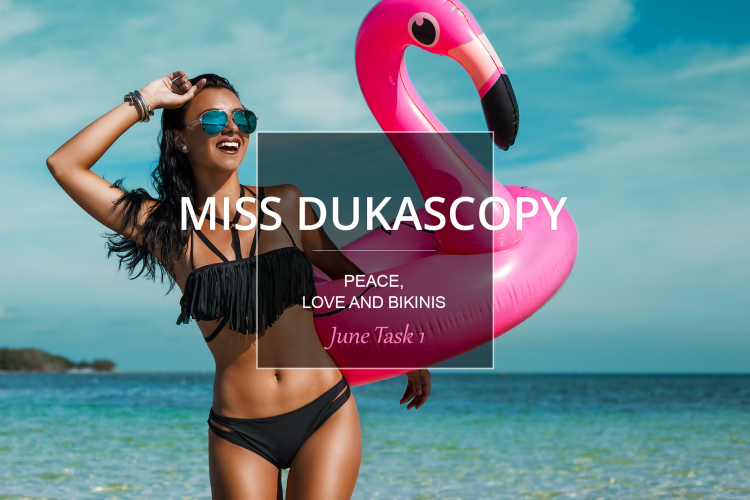 Peace, Love and Bikinis
Summer's here, and this is the best time for sunbathing, pool parties and dancing on the beach all night long. You just can't get through summer without a lovely swimsuit or even a couple of them.
Which swimwear do you prefer? Flirty microkini, high-waisted bikini, retro maillot or bandeau without strings? Do you wear bright colours, prints or maybe monochrome black?
Tell us how you choose a swimsuit for your body shape and show us your favourite one!
N.B!
The Dukascopy Team will pay special attention to the most creative approach to this task. Of course, do not forget to tag @MissDukascopy on your pictures at Instagram and other social networks and use hashtags #MissDukascopy.
Get up to 50 points for this Task.
Please note that the amount of task points you receive is not necessarily maximum and represents the subjective opinion of the cheerleader group.