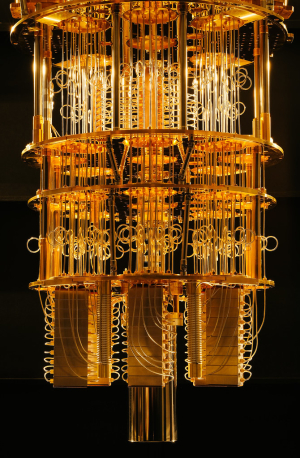 We have seen a revolutionary changes in the computer technology. Many of middle generation people have even witnessed a room sized computer to the handheld PDA devices and now a big shift is coming to surprise us and that is a quantum computer. At the moment quantum computers are still in their infancy but they have potential to take computer technology to next level.
Image of the interior of quantum computer.
Quantum computers are the device which performs operations using quantum wave mechanics. In this devices they use qubits instead of 0-1 binary system. Qubits has got some special properties and which works on two main principles of quantum physics superposition and entanglement.
Advantages of quantum computers are that they are incredibly powerful they are mainly designed to solve complex and fascinating laws of nature and for that they will use the system of quantum physics. These computer will take the artificial intelligence to next level. As quantum physics is capable of taking machine learning very much powerful.