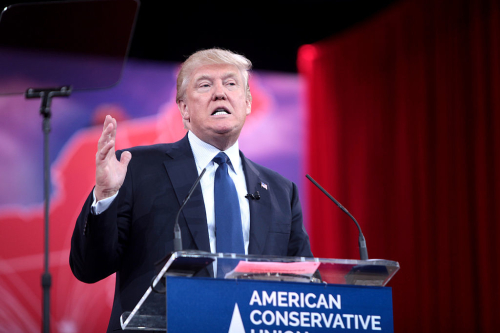 Mr. Donald Trump's rise as next president of USA has taken many by surprise around the globe. If we were to believe mainstream media, seasoned political analyst, policy wonk, opinion polls,and even betting industry odds: the chances of Mr. Trump emerging victorious were so low that not many bothered to give a serious look at his plans for the US economy and the society at large. As the destiny would have it Mr. Trump is there ready to take charge at the White house as the 45th President of United states of America. There will be many new developments in economy breaking the status quo as Mr. Trump has promised to make america great again.
If we look at the US equity markets reaction in days leading to US election day of 8th November 2016, we probably get a feeling that markets were in favor of Mrs. Clinton's victory. After FBI chief Mr. Comey's letter stating reopening of investigation into Mrs. Clinton's private email server case to US congress committee markets began to tank on the increased possibility of Mr Truump's victory. Now that Mr Trump has actually won we are seeing all the three leading indices treading near all time highs.
1)EUR/USD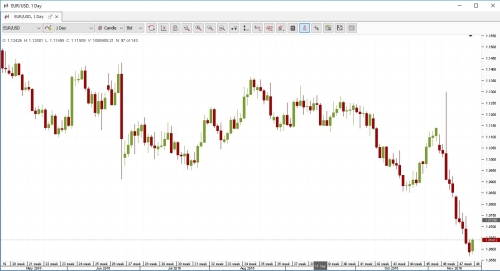 EUR/USD has gone from 1.130 on 8th November 2016 to 1.06 today.
2)
USD/JPY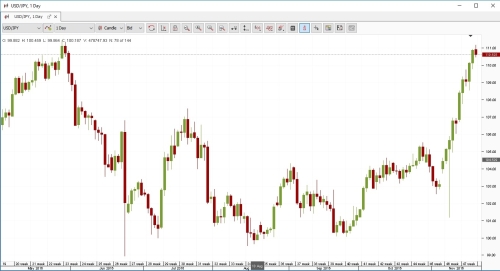 USD/JPY has risen from 101.2 on 8th November 2016 to 110.6 today.
3)
Dow Jones Industrial Average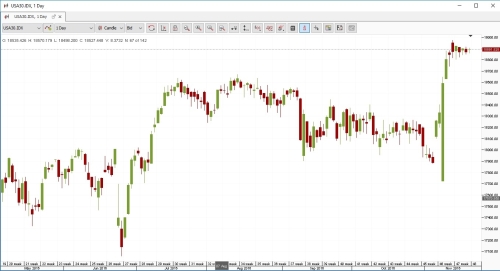 DJIA has risen from 17725 on 8th November 2016 to 18880 today.
4)
S&P 500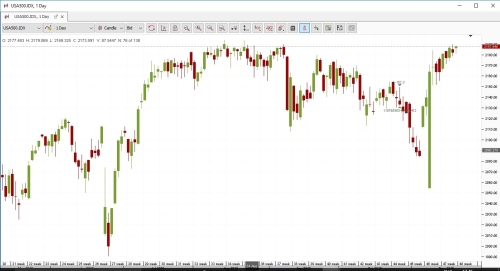 S&P 500 has risen from 2055 on 8th November 2016 to 2185 today.
5)
Nasdaq 100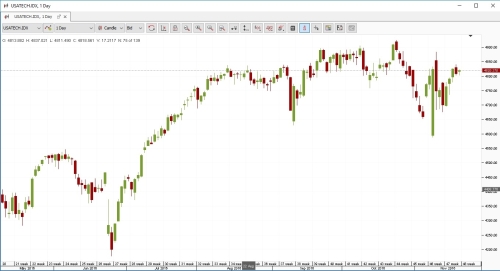 Nasdaq 100 has risen from 4590 on 8th November 2016 to 4820 today.
After initial reaction of panic Dow Jones and S&P500 are treading with net gains compared to the day before election. Even Nasdaq has shown a good recovery as initial fears of losses for tech companies seems to be giving way to optimism around Mr. Trumps economic plan. All of this makes us belive that markets are finally loving Mr. Trump after hating him for so long. Now our job is to look at why? To answer this question it becomes imperative to look closely at what Mr. Trump has to offer as his vision for ecomomy..
Mr Trump's views on economyTax Reforms
Tax plan will simplify the code and reduce the number of brackets from 7 to 3. The 3 new brackets will be 12, 25 and 33, but low-income Americans will pay no income tax at all. By lowering rates, streamlining deductions, and simplifying the process, it will add millions of new jobs. By childcare proposals Families will be able to fully deduct the average cost of childcare from their taxes, including stay-at-home parents. It proposes 15% business tax rate – down from the current 35% rate, a reduction of more than 40 percent. Mr. Trump expects an explosion of new business and new jobs will be created. It will also allow U.S.-based manufacturers to fully expense the cost of new plants and equipment. Mr. Trump has a radical proposal of bringing back business wealth parked overseas and tax it at a 10% rate. Analyst projects there are $2 trillion overseas. He thinks by taxing it at 10% instead of 35% most of the money will come back in America.
Business Regulations
As an Indian I know how over regulation hurts business growth and kill jobs. Now Mr Trump thinks USA is plagued by same issues. In the campaign speech at New York Economic Club he said "In 2015 alone, federal agencies issued over 3,300 final rules and regulations, up from 2,400 the prior year. Every year, over regulation costs our economy $2 trillion dollars a year and reduces household wealth by almost $15,000 dollars." Now even if he is able to cut down on regulatory mess by half, it well improve the business sentiments and help create jobs. He is also against laws of environment protection which have effectively shut down most of the steel mills, coal powered power plants and mining activities. All of this can help bring traditional sectors bring back to life and revive American economy.
Impact on Economy
After going through the Mr. Trump's business worldview it is hard not to figure out why the markets are loving him. Mr. Trumps economic plans are indeed better than Mrs. Clinton who was offering more of the same things Obama administration is doing with faltering economy. Now market analyst are projecting that the plans of Mr. Trump will be able to accelerate the growth rate in short to medium term while also increasing debt burden which may be taken care of by increased earnings of US corporate and domestic households. This optimism is Fueling the recent Trump rally in Dow Jones, S&P 500 and Nasdaq.
References:
https://www.donaldjtrump.com/policies/economy/
graphics.wsj.com/elections/2016/
donald
-
trump
-hillary-clinton-on-the-
economy
/