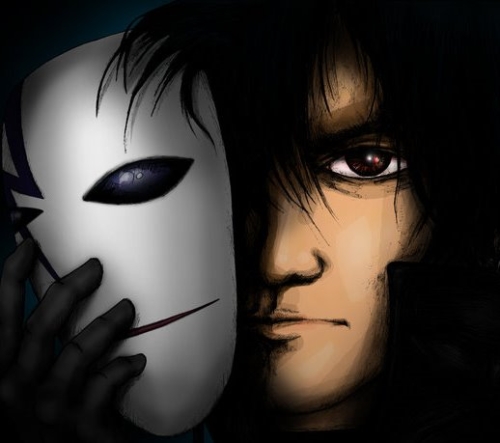 The Dukasopy Forex Community is a great forum for meeting some very cool and interesting people. With several contests and lots of cash prizes to be won monthly, there is a lot of creativity at display in the community. From the beautiful, sassy contestants of the Miss Dukascopy contest to the analytic minds of the trader and strategy contestants; there is hardly a dull moment in the community.
Personally, I believe I have become a better trader simply by interacting with some of the members of the community. In this large and rapidly-growing community, there are certain members who stand out. These members have shown skill and mastery in several contests; they have also been amply rewarded with great cash prizes. They are generally referred to as "
Community Stars
".
For the next couple of months, I am going to be doing profile pieces on some of these members, and hopefully give them an opportunity to share with us the secret of their success.
"When you're around enormously successful people, you realize their success isn't an accident - it's about work".
Ryan Tedder
Michael Jordan is one of the greatest basketball players that ever lived. If you ever watched any of his games, you would agree with me that he could almost fly.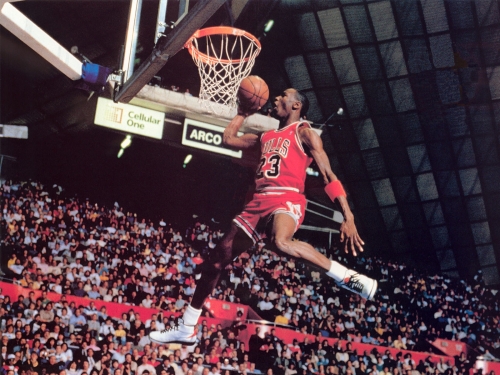 With several laurels and awards, his achievements are spectacular.
The Dukascopy Forex Community has one of such greats; he is popularly known as
Airmike
.
Airmike is a trader from slovakia, and he has been a member of the Dukascopy Forex Community for over three years. Within that period he has been awarded cash prizes worth
$25, 140
.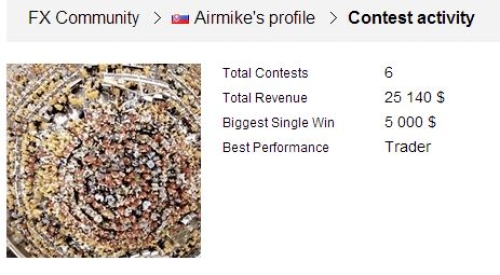 Most of these prizes have been won in the Trader Contest, Technical Analysis Contest and the Fundamental Analysis Contest. He has shown his skill and mastery, time and time again. In 2012, after winning some cash prizes in the trader contest, he shifted his focus to the Technical Analysis contest; where he completely dominated the scene.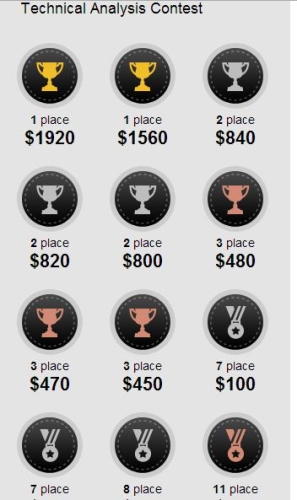 His skills at price forecasting is in-arguably second to none, as far as the results can show. Added to his trader skills is his wonderful penmanship. He has some very interesting and informative articles in the article library, with topics ranging from "
risk management setup
" to "
How to find real advantage in forex market
".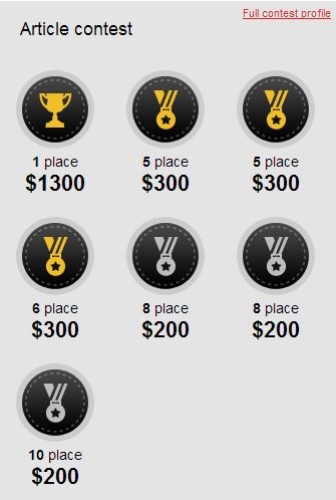 His achievement page is a very impressive display of how the DFC rewards its members.
Most members of the Dukascopy Forex Community are often referred to by their nicknames, creating some form of anonymity. The aim of this article is to get to know other members better and understand what makes the trader tick. I had an interesting written interview with
Mika
(Airmike) via email. I had a lot of questions for him, and he was generous enough to provide answers. Even though he is not a native speaker of the English language, i dare to say he has a good grip on the language.
AIRMIKE SPEAKSMe
:
In your own words briefly describe yourself.
Airmike
:
I really don't know what to say. I am just a trader

Me:
You have been a member of the DFC for over 3 years, can you give your impressions about the community.
Airmike
:
I see lot of changes past few months. Lot of new contests, activities in social media with no relation with financial markets. Frankly, I don't understand the reason

.
I can just say that I am happy to see very few, well educated people with same interests.
Me:
You have excelled in several contests, especially the trader contest and technical contest, can you give some words of advice to other members of the community, regarding how they can also be successful?


Airmike
:
Depends on definition of success. If success is amount of money in prizes, then my advice is "analyze".
Analyze everything. Contest rules, contestants. Find a right way how to win. Every single contestant has to build a contest strategy. Concentrate to systematic work with no excuses. No matter what contest he or she chooses. Every single contest is unique.


Me:
When you are not trading and analyzing the markets, what do you do? how do you spend your free time? music, surfing,mountain-climbing?
Airmike
:
My biggest passion is business. I am interested in capital markets and alternative investments in soft tech companies. I spend most of my free time with people who have same interests like I have.



Me:
As a person, what motivates you? What makes you want to succeed?


Airmike
:
For me motivation is easy. Trading is my job. I don't need some high motivation. My job is also my hobby so I do what I like.



Me:
Is your occupation related to the forex market?
Airmike
:
Yes. My job is highly related with financial markets, but not Fx only.
From his responses, there are a couple of things I gathered from Airmike. He is intelligent and a business man, who has a lot of experience with the currency and capital markets, and takes his trading very seriously. He also enjoys trading and is obviously very good at it. He advises other members to have a contest strategy; put simply he attributes his success to proper planning.
I wish Airmike more success in future contests, and wish fellow community members the same.