Hello community members, I am here again with my new article. Which is "
Demo trading vs Real trading".
What makes it different? And how you may go wrong and face losses if you don't make a proper strategy for your survival in real trading. Trading looks very easy to anyone who gets involve in it. You start to dream that you are going to be rich really soon. And without going through adequate practice and without proper testing of the trading system you jump into the big sea to catch big fishes. This happens with almost every trader (including me). I have gone through it. And that big fish caught me and ate me.
Prepare yourself rather than dreaming being rich
So, let's talk about demo trading first. Because that comes first when you think about forex trading. Everyone have traded in demo even if it is for one day only. There are hundreds of broker around the world, which provide access to the forex world. They provide different leverages, spread, cashback, loyalty programs, deposit bonus, no deposit bonus to attract clients from all over the world. Even for a small trader they can provide a demo account with huge amount and high leverage. First thing to drag you into this big sea. You will trade big lots with that demo account and you will make big profit in no time. Rather than thinking about your funding capacity and risk.

There are no rules no guidelines in demo trading. You can trade and make loss that won't hurt you, there will be no emotion involved in that. That way you won't feel its matter of seriousness. If you will make profit you will be happy, if u lose money that won't make difference to you, because at that moment you are just dreaming about making money in future.
In real trading, you want to enter soon to make huge profit, but dreams shatter when whole thing mess up. You don't plan you trades, there is no money management, you don't know where to keep the stop loss and take profit, you feel scared, you start to have panic attacks, you get emotional and you know what the reason is?? Because "
Real money
" is involved here. To avoid this disaster prepare yourself to the survival.
While trading in demo account first thing to understand is the leverage.
Small account high leverage = Huge risk
Big account small leverage = Minimum risk

2. Money management:
your account will perform the way you will handle it. Handle it wisely that will keep it healthy. Use less margin to trade and keep more margin to support your running trades.
3. Use of Stop loss and Take profit:
It's mandatory, if you don't keep the SL and TP either you will lose opportunity to book the profit or you will wipe out your account someday because you didn't use SL.
4. Don't get emotional:
loss is part of trading, don't take it too hard on you. If u trade with money management and SL and TP as I mentioned in point 2 and 3, you won't get emotional at all. Because you will not lose any big amount out of your account.
5. Discipline:
As you have make plan, stick to it. Stay disciplined and repeat the whole plan again and again.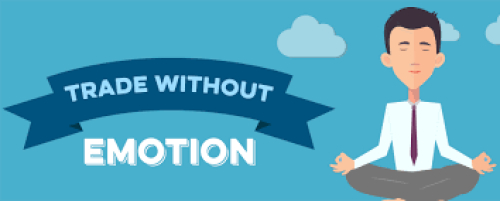 You should build strategy for your demo account which should replicate in real account. Treat your demo account as a real account. Train yourself to be in a state that you can handle any market situation keeping your emotions aside. All the best!!