Hello everyone! My name is Trang. This is the first time I've ever participated Dukascopy Trader Contest. However, I'm happy that I'm still holding my position in the Top10 traders of this month.
You guys can visit my contest blog by follow this link:
Thanh_trang167's page - Trader contest
In this series of posts, I will share with you my simple successful trading method. Check out my blog regularly for more info

The first part of this series can be found
here
In this post, I will show you how I use Fibonacci tools and other standard indicators inside our great JForex platform to forecast a turning point and make a trade.
Let's start with a chart like this…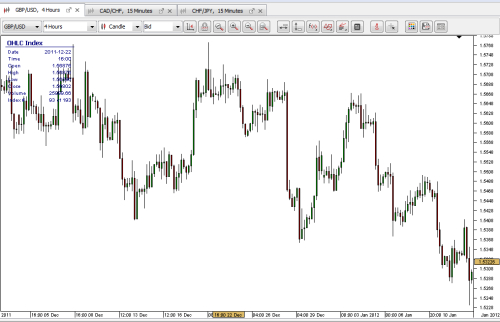 First, I will add
Zigzag
indicator for it to show me the turning points
mechanically without letting my own feeling affect my judgment.
Now if you don't know how to add an indicator into your chart, it is really easy.
Look on the low left corner of JForex, you will see all your charts are located in
Workspace
window
Right Click the chart you want to add more indicators, select
Add Indicator >> More...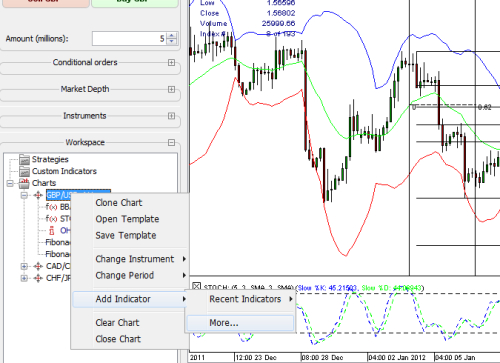 "Add indicator"
window will open, now select
"Alphabetical"
and type the name of the indicator you want in "
Quick filter
" box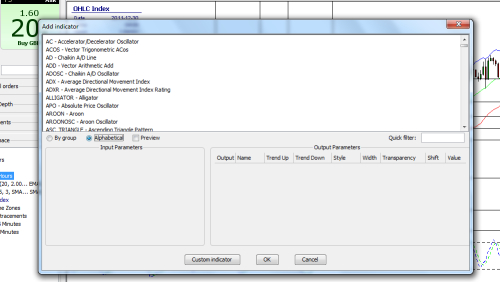 In this case, just type
Zigzag
and press OK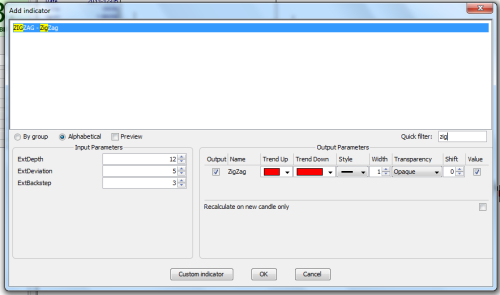 Now you have zigzag indicator on your chart.
Next, click on
GF
button on your tool panel, choose
Fibonacci Time Zones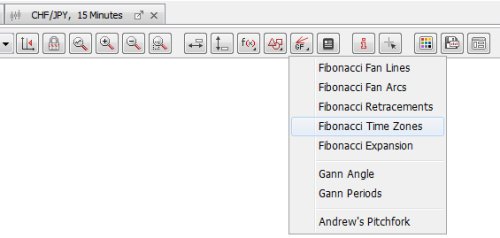 Draw it on your chart from the latest top we see here, after 2 clicks, drawing process done.
But we don't like the default levels, we need the Golden ratios: 0.618 & 1.618.
So you will now
double click the Time Zones lines
you just drawn on the chart again, then Right Click and choose
"Edit levels"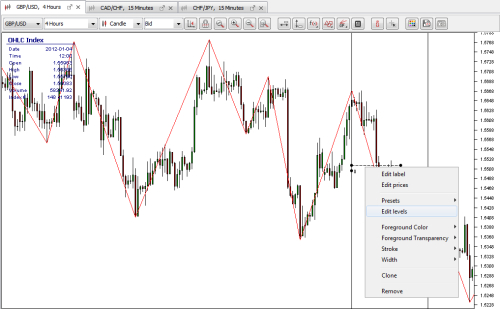 "Edit levels"
window will appear, now type in the ratios we want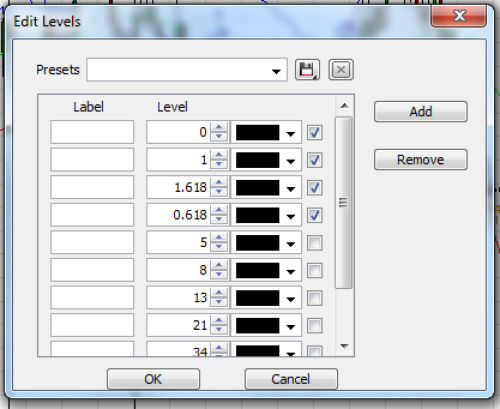 Try adjusting your Fibonacci Time Zones, make sure you drawn it from top to top (or bottom to bottom) and 0.618 line should fit with a top or bottom in the middle space in between.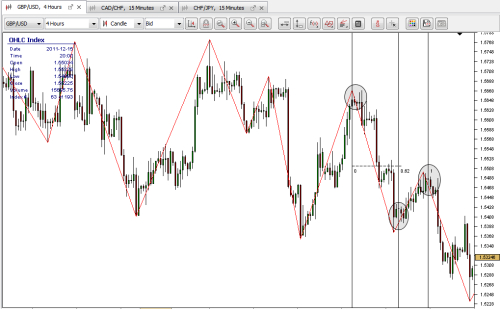 We had the forecasted time at 1.618 line of the Fibo Time Zones, now we need to look for a good price!
Choose
GF
again, then choose
Fibonacci Retracements
. You will draw it
from the low to the high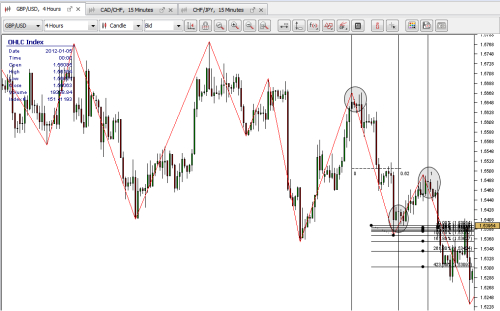 Again, after you have done it,
double click a Fibonacci Retracement level
, then Right Click it and choose
"Edit levels"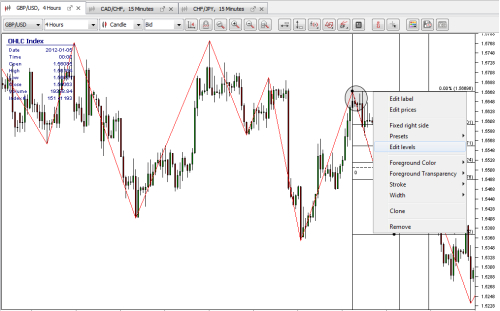 Add
132.8%
level in. In my opinion,
this is an important level.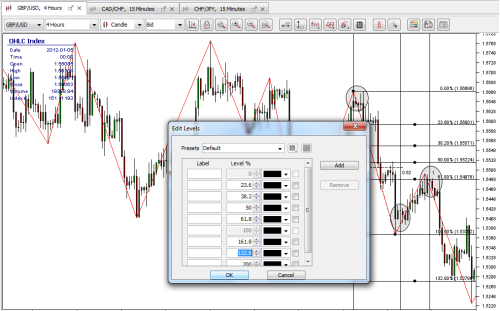 Now we have the time and the price of our target. A very specific target, right? Then we just wait for the market to trigger it.
On this chart, I have drawn a Rectangle with an arrow below to show our projected target.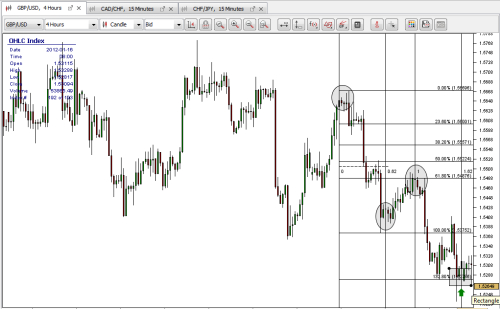 To support my decision making process, I usually check the
Bollinger Bands and Stochastic
indicators. You can go ahead and repeat what we have done above to find and add them in.
For Bollinger Bands, type
BBands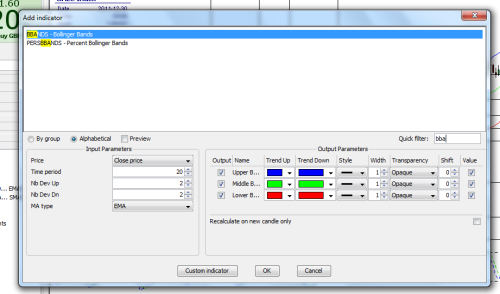 For Stoch, type
Stoch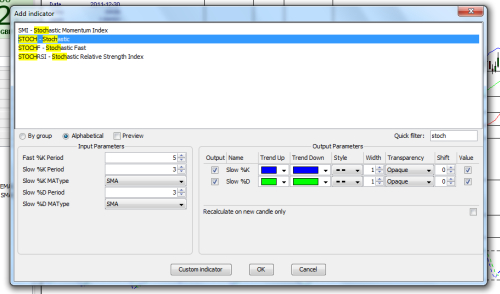 Our target got triggered, Stoch crossed above, price touched 132.8% Fibonacci level, reversed then tried another time to get down but ended up closing above our 132.8% Fibonacci level.
The lowest price did not even exceed our Bollinger bands.
Combine all these factors, we have a good entry for going Long.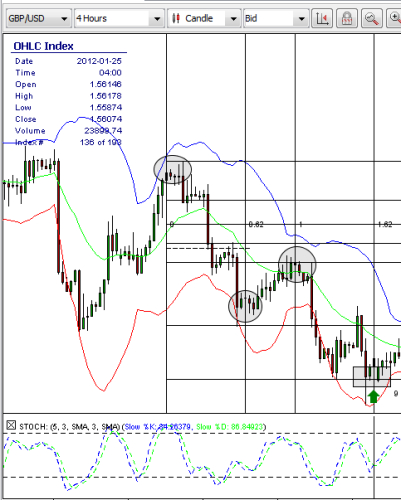 This is what we got after we jumped in,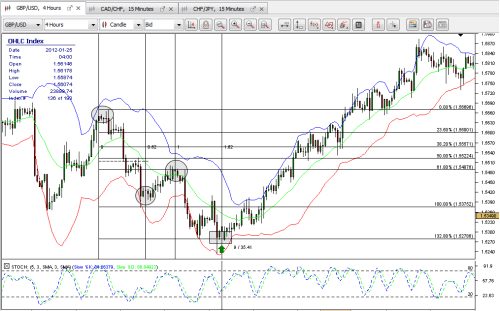 Now just draw a new Fibonacci Retracement
from the past high to the past low
to get an exit target. We see that price was
capped at 138.2% level on the upside again
. Have a take profit there. Now we can enjoy a good trade.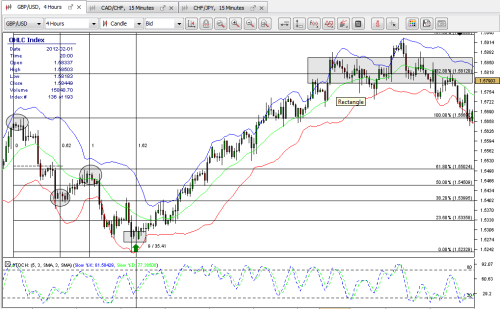 Thanks everyone for reading! Your comments and discussions are welcome!
Good luck and happy trading!
Stay tuned for the last part...