I am writing an article about one of my new strategy for part time traders and for lazy traders like me, which is of long term strategy with very low risk but with more reward. Please read how to prepare the sandwich and taste it and let me know the taste of it by providing feedback which is very important for me.
Before going to my strategy I want to ask couple of questions for all of you traders:
1.
Are you part time trader/lazy trader?
2.
Don't know much about fundamentals/ microeconomics and technical analysis?
3.
If you can't assess all the news or any political drama of different countries and it's impacts.
4.
You don't know the future direction of the pair?
If you say YES, for all my questions then you will fall in love with my strategy and my request is at least once taste it in demo account.
Pre-steps before making yummy sandwich:
1.
You need to consider the pair where the pair is moving in the range for example I am taking USD/JPY pair to explain my strategy.
2.
I think all the traders know about the basic concept of Forex trading irrespective of full time or part time or lazy trader. You must me thinking now what it is, you know I am just talking about
support and resistance
not anything more than that. Just check the pair's strongest support and resistance using daily chart and keep it with you later I will explain how to use it with example.
3.
To minimize the loss we use
stop loss order
while trading, but in my strategy is quite different, I am going to use naked trades here. Are you shocked? Let's see how my sandwich works without stop loss.
Real Yummy sandwich can be prepared within 2 to 3 minutes but to make my sandwich it will take weeks some time months or more. But overall
"you will be stomach full or little bit empty stomach but you will never get food poison if you have my sandwich".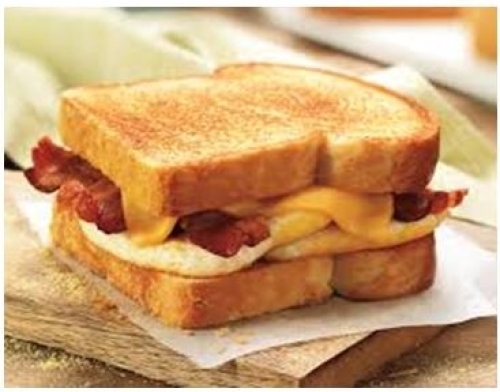 See the above picture it's perfectly cooked with those golden brown breads and feeling like to eat those sandwich rite, yeah me too.For a moment keep that aside and we will start preparing our yummy sandwich.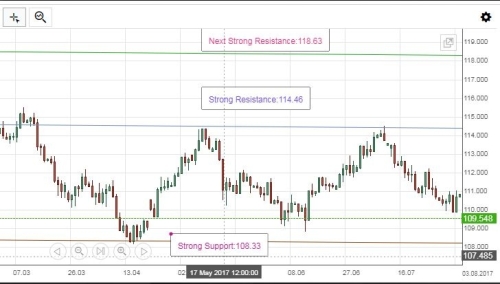 Check the pair that will be in ranging like above chart and to explain sandwich strategy I will consider the same chart. If you can see the above chart you can see that pair is ranging from 108(strong support) to 114 (strong resistance) for USD/JPY pair for couple of weeks as of now.
For my sandwich below
golden scenarios
will come in to picture:
First golden scenario (Win : Win)
In the range of support or resistance you have to open a naked buy and sell order with same number of units for example we have opened the naked trades at 108.837(buy) and 108.832(sell) then go to sleep for couple of days till it reaches next support(100.237) or resistance(114.45) range let's consider that it reached resistance(114.45) then close the buy order so now we are in profit of 600 pips and go to sleep once again till it reaches support (108.83) range then close the sell order .
Second golden scenario (Win: Loss: Win)
Let's assume our strong resistance(114.45) broke and pair started moving upwards after closing our buy order(108.837) and now we are in the loss example of 30-50 pips .Now check for falls break out if it's not then consider strong resistance(114.45) as strong support now and mark next strong resistance (118.63) and open another buy order and wait till it reaches next strong resistance(118.63) and close the buy trade and wait it to come back for support so now overall we will be in the profit of 250-300 pips. Same thing goes if it broke strong support then we will need to find next strong support and open another sell order respectively.
Success mantra of this strategy is patience is virtue
Caution: 1.
This strategy is not for daily traders or scalpers.
2.
Sandwich strategy works perfectly with ranging pairs.
3.
Use less leverage (1:3 recommended) and not more than three sandwich per retail account.