GOOD MORNING ALL !!!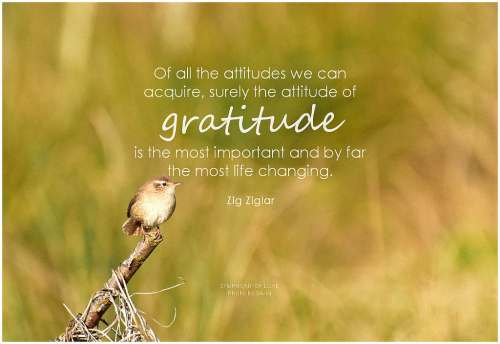 I am writing this article as this I thought is important thing and I know this article can benefit many people, like me who don't have any other source of money but who are passionate about trading and who believe they can found a way to become a successful Forex trader. And other thing I want to tell Community founders and support team their this work is benefiting many people like me. And they are doing a great work which is just next to charity.
At the beginning of 2018 I have lost all my money in the trading. And this was my fourth failure in life. I know many of us have faced this at some point of life. As a trader and being a Forex trader this one thing is common for sure between us. That was the time when I can't go back to my Family to ask more money so that I can start trading again. And I cannot join any job. As I don't have any decent professional qualification. I have graduated from computer science stream. I was in distress as wasn't getting any option to start trading. And recently trading become my passion in life. And I know at one point of time I will emerge as successful Forex Trader.
Then I saw a ray of hope. One of my friend recommended me Dukascopy Community. And now everything has changed in my life. Till now I have only seen advantages in Dukascopy Community.
Specialties and plus points of Dukascopy Community.
It doesn't ask you qualification.

It doesn't ask you Experience.

It simply says if you are ready to work and want to learn then come and join me.
Other important thing is I don't have fear in my life now. As I know even if I loose my money I can start trading again by in winning in contests at Dukascopy Community. For some members turnover rules may be a headache or problem. But if one is determined to get success in trading and once you get accustomed to turnover it becomes very easy. Last month I have withdrawn my two contest prizes. Total 950 USD. In Euro it is nearly 790 Eur.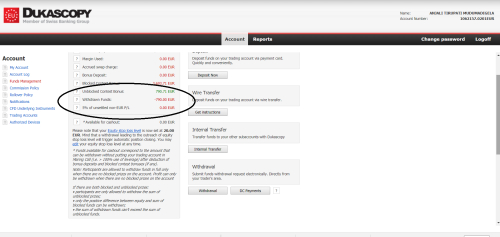 Even if you loose all contest prize don't worry, cancel button is there to help you out. Cancel the bonus prize and start fresh by winning again in contests.
Once you become a member of
Community
you know there are plenty of contest to participate. One thing I most liked in Dukascopy is the
JForex Platform.
I have compared JForex with many other platforms like Meta Trader and come to conclusion that it is simply great. After all we as a trader we need a live interface to trade and platform matters a most. It has many useful features as well as connecting interface. It has option to develop and run strategy in built itself.
Historical tester
is another beneficial tool by which we can know reliability and success ration of automated strategy. One thing I will most appreciate is
option to run automated strategy on remote server.
Means one can take advantage of automated trading without having ones own system required for running automated strategy. This is one more best thing found at Dukascopy.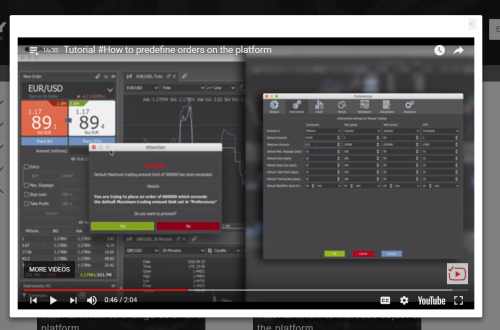 TRADER CONTEST MY PERSPECTIVE

In trader contest I am doing lot of experiments with my trading methods to make it most reliable and most workable strategy for me. I can do as many as experiments without loosing real money and if strategy works for me then I can win a prize too. Here I found one important thing about open sentiments over all of all trades participating in
Trader Contest
as well as real traders in
Live Accounts
. This helps to get general idea about the market trend.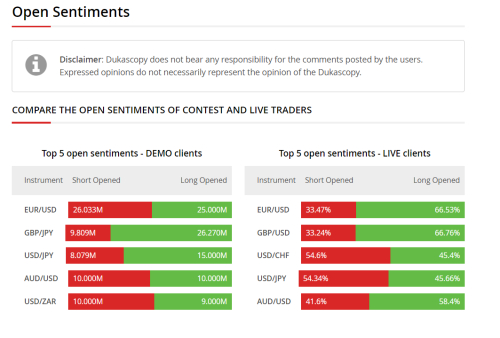 FUNDAMENTAL ANALYSIS CONTEST
This contest matters a lot for me as I have won my first prize here and this contest helps to keep one-self updated about economic releases by various countries. And most of the traders will agree with me that in currency exact technical won't work. You need to keep a knowledge of happening and current events for the day as trend can be changed at any point of time in currencies. Economic Calender's you can get on many websites but one will go through it thoroughly when we have to analyse it. Fundamental analysis contest increases knowledge as well as it gives opportunity to earn money for live account. Here I read comments also get more knowledge how other traders analyse the event and data.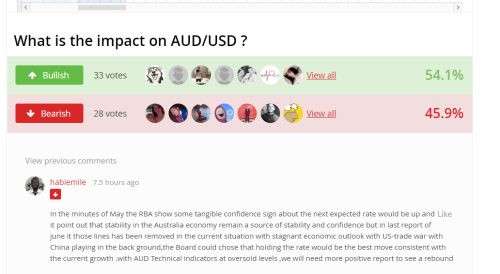 STRATEGY CONTEST HOW TO USE FOR OWN BENEFIT.


It is same as Trader contest here I am making new strategy every month and I am sure one Day I will get my desired strategy. This thing I found very special in Dukascopy as I have checked with many brokers and very few offers Automated Trading. In Dukascopy one can learn, experiment and get mastery in automated trading by using
Strategy Contest
. By strategy contest I have learned many indicator's usage and their implementation in building automated strategy. One feature which is useful for everyone view other contest participants strategies and use their best parts in your own strategy.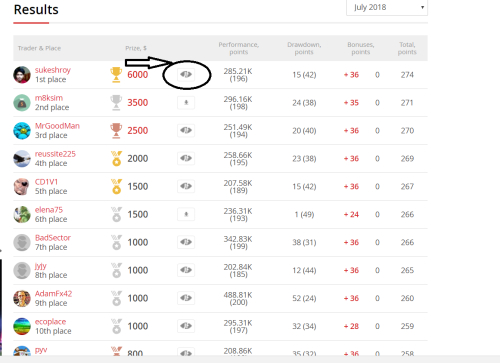 This feature helps to view other's winning strategy and copy them for ones own use.

DUKASCOPY TV HOW I USE IT.

I liked it very much as there are many useful things. I have found daily economic Calendar section and forecast and trading signal section quite useful.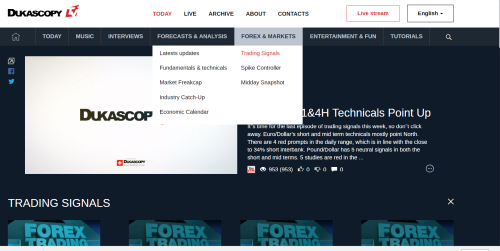 Dukascopy TV has interview section where some useful and relevant interviews are conducted. Below I am sharing one must watch interview. Recently I was reading about second most best Forex Trader in World and I found this useful interview on Dukascopy TV.
Above are just some highlights I have given about Dukascopy as 1500 words are finished. There are many more things one will find here. Before joining Dukascopy Community I went through many others Demo contest and checked various others brokers and I come to conclusion that. Dukascopy is the only entity which is giving vast opportunities for Forex Trader and willing to be Forex Traders to experiment and be successful in Forex Trading. For me its a life turning experience. From distress to hope is my story so I am very much thankful to all here. When I will be successful in Forex Trading surely I will do much more thing for Dukascopy Community so that it can grow more and many more people will be familiar with it and can get benefit out of it.