Profitable trades charts set up are revealed to both novice and advanced Forex Traders.

I have been participating in the Dukascopy Trader's contest for couples of months. Some of my most profitable trades are compiled here in order to share knowledge with other chartists Trader.
These trades have been taken from the Dukascopy Trader's contest of the month of august in year 2012. I used the online trading platform of Dukascopy to performing these profitable trade in the Foreign exchange currency market.
Trade nø1: Sell on Eurusd
The market developed a nice uptrend move, but failed in the breakout of the previous swing high. I entered a short with a good return using the Dukascopy Trader's contest defaults deviation stop loss and take profit.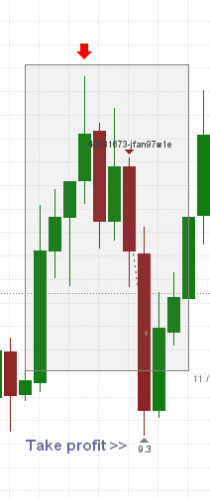 Trade nø2 : Sell limit on Eurgpb
On 4 hour chart, a bearish candle a gave the sell opportunity if the price came to retest the zero line of the previous support. I set a sell lilmit order which results to a profitable trade of 21.6 pips return.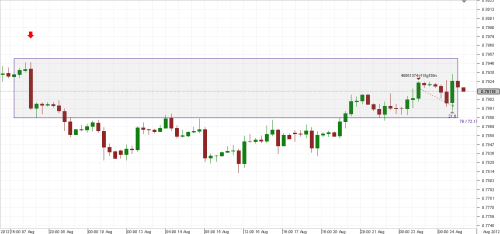 Trade nø3: Audusd in downtrend
When the market is in a strong downtrend the height of the first retracement candle shows the strength of the movement. If buyers push to price above the 50% of the previous bearish candle, it means that the price can reverse. In our example, the retracement was very weak, showing that sellers are the strongest in the current session. I triggered a short at the close of the small green candle.

Results: 10.9 pips return.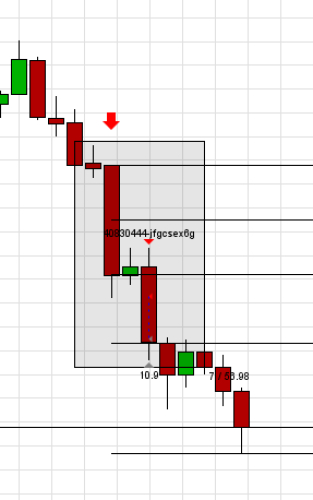 Trade nø3: Chfjpy 200 Ema correction
For this trade, I waited the price to touch the 200 Ema, because I that many intraday Traders use the 200 exponential moving average for entry or exit. A tight stop loss may produce a good risk reward trade. Result: 29pips return.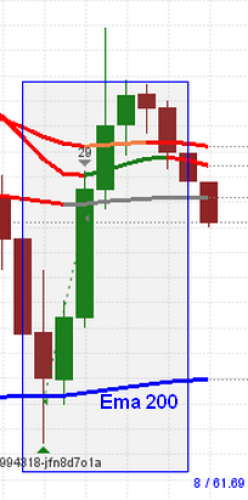 Trade nø4: Aussie breakout of moving averages
Dukascopy trading platform gives an awesome opportunity to add indicators. Therefore, you can insert your favourite indicator and set the periods like for moving averages. I added the most used Emas in the intraday trading and waited until the price breaks them all and close beyond.
For this ultime profitable trade of this présentation I had 10.9 pips return.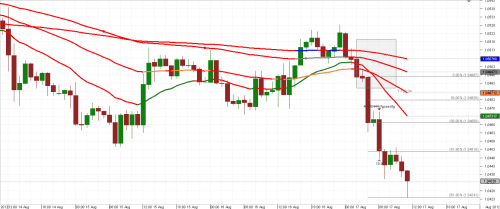 Conclusion of this article:
This real charts set up presentation is made for novice and advanced Trader who are interested in developing skills for successful trading career in the currency market called: Forex.