5As we all know, most of the forex traders begin their arduous journey by dreaming about an amazing future which will endow them with the precious freedom of money, time and locality. Money is a renewable resource but other two in this group are really precious. However, in this article we are going to discuss about a much more valuable gift than these three benefits of our business. And by the end of this scenario, the reader is sure to love his trading with a different way of looking at it. Moreover, those traders who have been considered themselves as losers will find a rejuvenated vigor to fight on and succeed. So come along.The holy grail I am going to reveal here is not going to come from any external agent or broker but from within each and every one of us. It is nothing less than an active and pulsating brain and a fit and healthy physic for you to live longer in every meaningful sense of life.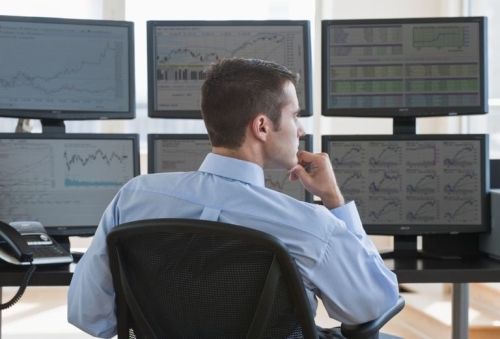 THE WHOLE WEALTH OF BRAIN:-


The world has not yet seen or heard of an amazing miracle like human life and much more miraculous is the vagaries of our little brain which leads, controls and contorts this life. But the most refreshing thing about this super computer is that it can be upgraded and updated if the owner just wishes and puts in efforts towards his goal. The 'effort' or work is subjective in nature and relative with regards to its result. Hence, it can be the most joyous journey of their lives and for some it can turn out to be a bit of a struggle. And if the final result in either case is rewarding and a more meaningful life to us, why not have a try? This has been proved in every possible ways by the studies and researches conducted in the field of Neuroscience. Hence be proud to be one who has come into the world of new knowledge and skills and without doubt its a journey filled with adventures.
As forex traders, we have already acquired several skills which are very essential for trading. Some of those skills are ( if you have considered them to be too simple to value) - decipher charts, analyze, apply, correlate, compare, calculate and try to foresee price action, have flip-lessons with videos, make notes of economic events and keep journal of trades, keep an eye on the docket and try to infer the effect of the past result and the forecast of the events on the actual outcome and venture to apply it into trading; now learning, back testing and familiarizing by constant practice, to own those hundreds of indicators and then faithfully stick to the favourite one/ones to build a system or process of trading of our own, then combine the understanding of these technical analysis with the fundamentals to reach to a seemingly satisfactory evaluation, - these or only a few skills from those easy to pick and choose from, there are plenty more skills, if sidelined will spell disaster to traders like money management and risk appetite. Since they have been discussed in numerous other articles I leave them untouched here. After going through all these and much more while losing thousands of dollars that too in a jiffy, at the same time; then it is to be agreed that there are reasons to panic. This is the time or the juncture the trader must realize the holy grail we have equipped ourselves with while grappling with the confusion and failure (as we think they are, but actually they are not).At this moment if we subject our brains to a neuroscientist's observation, he would congratulate you for changing your brain into a pulsating pose of neurons with hundreds of neuro pathways, fresh supply of neuro chemicals and electrical impulses which had been never there in our life. Now go to the title of this article and let me know if it makes sense or not, and whether it has a link or not, will you? NOW once again go back to the panic button! I, for one, did a lot more than 'just' panicking. i started to wonder whether I am 'still a fool after fifty' and how had I helped the thousands of learners to do something all these years with such stupidity! More than anything we encountered earlier, this revelation (if it had been proved right), would have been disastrous.... Without my knowledge my pace
slowed
, (consciously I could not even dare to think of slowing down and going back, I had come so, far!) and for all the luck in the world I stumbled upon Dukascopy!B. D. and A. D.

Just like our time has been divided into two eras, i,e; Before and After Christ, my forex journey too has two eras- Before finding Dukascopy and After finding Dukascopy. Since then, it has been a success story for me. But if you think success in terms of earning a lot of money, then let me admit that it will take some more time for even to break even. Nevertheless, the experience with Dukascopy in learning forex trading or participating in contests have been a really refreshing and enriching experience. Let me illustrate the two eras of my journey with an analogy. The first one was with a few other forex brokers and it was like eating at a buffet which offered weird dishes which looked scary, filthy and abominable to say the least, but seemed attractive and colourful from a distance; on the other side eating at Dukascopy has been like enjoying a homely holistic meal which had familiar and delicious dishes prepared for a healthy life.

Its really heart warming to see this holistic approach just not only in all of its various types of content materials and widgets and platforms, but also in its community features and community contests. It shows the commitment of an institution to help its members and clients to experience an all round development in themselves while having such a intriguing journey as forex trading. This is what makes Dukascopy stand out among all the hungry sharks and wolves waiting out therewith their flimsy traps and hooks, craving ravenously for much more than their fair share of profit.


So, we know the multi-faceted benefits of learning and trading with Dukascopy. Immerse into all that you can enrich yourself with. And if you earnestly think about the holy grail we have discussed here you are going to enjoy and succeed in whatever you indulge in, not just trading. The chances of suffering with dementia, Amnesia,etc. later in our lives will have a relatively less chance due to the fact that we have been utilizing the neuroplasticity of our brain to a greater extent and it will serve us well when we have the necessity of it.



Happy trading to you all and thousand GREEN PIPS.