Hi, friends as I am writing here about how EUR/USD will react to upcoming events like BREXIT and Federal Reserves rate hike cycle.
Let see USD backdrop and forthcoming pattern. After somewhat two years of consolidation, the US Dollar finally got to a critical bullish breakout in the last two months of 2016. To many, the catalyst for this breakout came as a surprise: the US Presidential election. The unexpected win by Donald Trump defied popular opinion polls and helped the Greenback overcome its perceived limitations. The new President is seen as the candidate committed to significant change, and his extraordinary campaign promises hold unexpected benefits for the currency. Talk of a massive fiscal stimulus program bolsters expectations of meaningful growth while vows to crack down on perceived, unfair trade advantages for major peers charges inflation expectations. That translates into superior growth forecasts and a Federal Reserve motivated to accelerate its rate hike regime. Heading into the new year and presidency, the maintenance of and extension to the Dollar's impressive bull trend now rests on these unique connections coming to pass – or a much more dramatic fate befalling the financial system.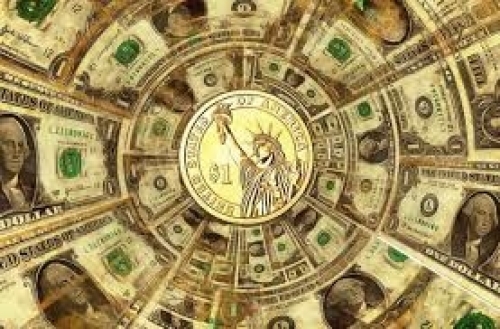 EUR/USD Q1 2017 OUTLOOKOn the US Dollar's side, the decision in December 2016 to signal three rates in 2017 as opposed to the market-priced two ahead of the policy statement – has sent US Treasury yields higher. As a gauge of long-term growth and inflation expectations, the US Treasury yield curve steepening is a reflection of the market's belief that tighter monetary policy is coming in the near-term.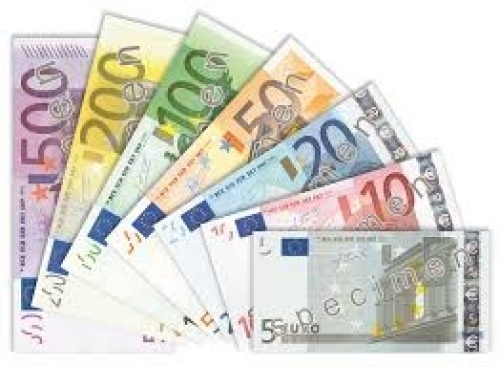 On EUR's side On March 15, 2017, the Dutch elections will be held, the first of four significant elections in 2017. After the dramatic 'No' result on the December 4 constitutional referendum, Italy will likely head to the polls again by mid-2017. Luckily, for the Euro, the lack of reform is the main reason that cost Matteo Renzi his job as prime minister may keep the Italian political system broken enough to prevent the Five Star Movement from ever achieving enough power to pull Italy out of the European Union. In April and May 2017, French presidential elections will be held, and the country will face its own populist threat in Marine Le Pen. Later in 2017, German elections will be held amid an environment in which Angela Merkel's popularity Is quickly sliding because of her immigration policies are not finding support in public.Technical Outlook on Chart.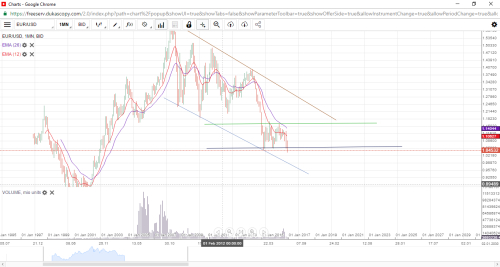 On monthly chart EMA CROSSOVER shows EUR/USD is in downtrend from the beginning of 2008 after reaching all time high in 2007. Every time it has touched its upper line resistance it retraced to downside.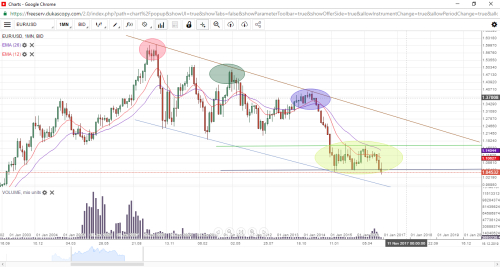 If Brexit negotiations goes against EUR then more possibility is it will break to lower side of sideways trend. If EUR/USD breaks to lower side then price will fluctuate between range of 1.0450 and 0.9600. I expect the EUR/USD to trade in the range of 1.045 to 0.9600.