GBP Flash Crash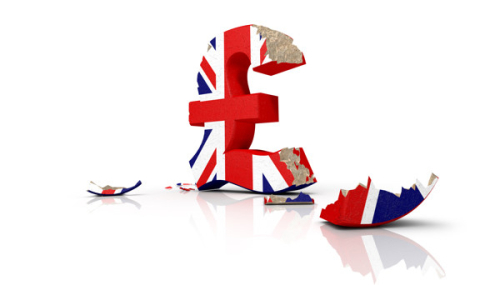 Threads for landing GBP indicate a lack of knowledge and Lack of understanding of the market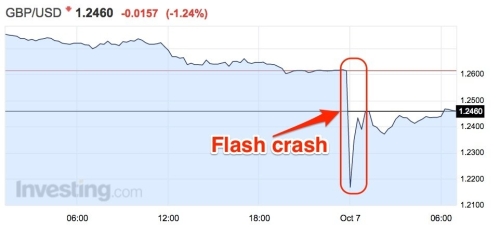 Sure, a lot of threads opened for falling pound but strangely looking for an explanation and interpretation is in front of him because the market is just supply and demand
One of these articles and with respect for the writer, who I will not mention his name, who arrived to accuse of stealing the market. In fact this shows a lack of knowledge !!!!
We often hear about Black Swan And how it was born of a black father and white mother and white brothers, Why it was born black, we have no explanation, That's what we saw after falling pound in one second More than 5.6% after touching almost 1,195 levels And corrected at least minutes by approximately 4.46%, Leaving a gap between the lowest price and the highest price after correction by approximately 1%.
Is there an explanation of what happened ?
Is this what we call the Computer Glitch (technical problem in the computer or program) The officer of the equations of trading?
There are some call Erroneous Trade (false trade literal translation) as stated by Bloomberg, It is known that type of error was due for correction within half an hour
Or is it a statement (silly) by Holland can not be weighed in any balance?
Or is poor liquidity and scarcity and price slippage cause a sharp fall close to 700 points in a second?
Or a statement Theresa May? Or what? You will not find the real reason .. !! (Black Swan)) The Black swan event shook confidence in the currency markets, even a referendum on Britain's exit, The decline gradually and somewhat convincing, but that such a decline is happening in just one second? This is ridiculous ... it became a theft it do?
Who is the beneficiary? Even stop-loss orders not activated and stopped the bleeding. What is the fault of the dealers?
I leave you with a pause graph and sterling earthquake event, where traders saw losses to date, including at least $ 5 million watched with my own eyes, of course, billions in losses no doubt. Does not benefit them (Stop Loss) stop loss and did not take account Thunderbolt force orders which led to the (collective margin call) every year and you are fine.
Let's go back chart GBP JPY What happened exactly?
Who suddenly occurred or Gap violent and then rise

Let's watch the weekly chart

Two lines to the beginning and end of the gap on the weekly frame.
Clear that the market makers they want to break the support without buying from other dealers because they want to buy at a cheaper price and this is evident
By candles and tails that there is a strong buy and re-test
This potential scenario referred to by Tom Williams in his book Master Market
Market makers know that the supply and demand zones gates to pay the fees must pay fees to absorb the requests or offers carry with them thisRequests or offers not Eachdunhaan through the work of a gap or Gap because they want to buy at a cheaper price
Of course the GBP USD did have requests areas of movement A destabilizing and intimidating for sale and then buy at a cheap price This is a fishery and the machinations of the market

Why you should know these potential scenarios that are not certain Simply because the odds of the market day after day environment became sure that many Suffer from a lack of understanding And the lack of skill of reading chart Find them writing subjects with respect to the use of this term But quite frankly Indicate a lack of strong and great knowledge.
If you like the article click on the button admiration and comment if you have questions

Good luck