Hello friends, this time I am here with an article on Dukascopy itself, which provides a launching pad to various Forex traders and career seekers.
I believe Dukascopy is doing enormous job in providing fabulous and amazing opportunities in the shape of Dukascopy contests.
Good thing which I like about Dukascopy is that, that if you have talent in you, you can prove yourself on a platform given by it.
Show your talent and get rewarded handsomely

I do believe it's a great opportunity to participate in the contests and win positions (Lacs of Dollars in the offing as prize money). Specially for those who doesn't have much funds to invest in Forex Trading. Here you need to invest your time and skill only. With no fear of losing money gives an extra weightage to these opportunities provided by Dukascopy.
Below are the contests which are offered by Dukascopy:
**Trading Contests**

Manual FX trading
*
Trader Contest
*
Signal Provider Grand Prix
*
Trader of the year
Automated trading
*
Strategy Contest
Signal Trading
*
Social Trading Contest
Binary options trading
*
Binary options Contest
*
Touch Binaries Contest NEW
**Fun Contests**
*
911 Contest
*
Dukat Contest
*
I Love Extreme
*
911 Ho-ho-ho Contest SEASONAL
*
Valentine's contest SEASONAL
*
Marathon Contest SEASONAL
*
DukaSummer Contest SEASONAL
**Miss Dukascopy**
*
Miss Dukascopy
*
Dukascopy Angels
*
Be a Model SEASONAL
*
Top Face
*
Cheerleaders' choice SEASONAL
**Geneva Fashion Contests**
*
Geneva Fashion Awards SEASONAL
*
Model Contest SEASONAL
**Analytic Contests**
For writers
*
Article Contest
For writers and forecasters
*
Technical Analysis
*
Fundamental analysis
For forecasters
*
Community Predictions NEW
Specialty of Dukascopy
What impresses me the most is that Dukascopy has also kept interest of those who might not like to participate in Forex trading contests. It offers contests like Fun contests, Miss Dukascopy, Geneva Fashion Contests, Dukasummer, I love extreme contest and many more.
A few are discussed below
:
Miss Dukascopy
contest is held every month in which beauties from any part of the world can participate to become Miss Dukascopy. In this contest participants have to upload their at least Five photographs and have to write short post to tell about themselves and seek most likes.

I believe this particular contest is ideal for a Fashion/Modelling aspirants which gives them popularity and identity, which helps them in excelling in the field of Fashion. Again, a wonderful launching pad for the Girls.
Next, we have
DukaSummer
contest in which people are given Dukasummer Challenge to complete the contest. Most active and creative participant takes the pole position.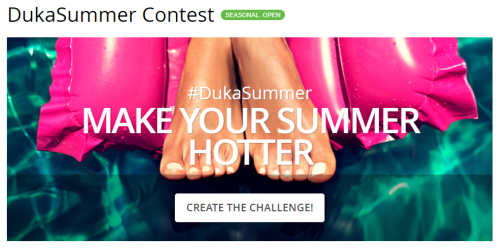 Then we have
I love Extreme
contest, in this contest participants share their stories, pictures and videos. Top three most inspiring and exciting stories are awarded every season. There are four seasons in a year, so people have four great opportunities to participate and win big.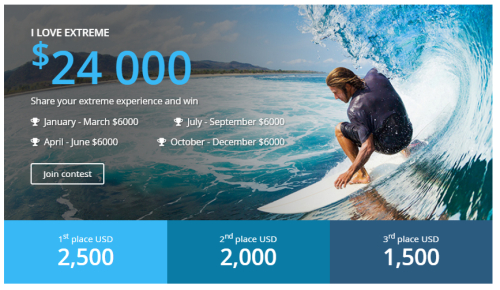 So, these were opportunities one can take advantage of them. There are more contests stated above which also provides great opportunity to excel.
I would like to thank Dukascopy for giving such a huge opportunity and letting people learn and earn, improve their skills and letting them stand on their feet. "
A true launching Pad
".
So, guys and gals what are you waiting for, go and grab the opportunities and conquer the world.