An oil production freezing deal will be discussed on April 17
th
in Doha, Qatar.
Oil producing countries intend to freeze production without Iran's support, who refuses to freeze or cut its output after years of sanctions.
The current global production is achieving record highs, prompting analysts to argue that an output freeze deal might not have a real impact in the oil market. International Energy Agency data's (chart 1 & chart 2) points to an average production excess in 2015's 4
th
quarter of 2 million barrels per day.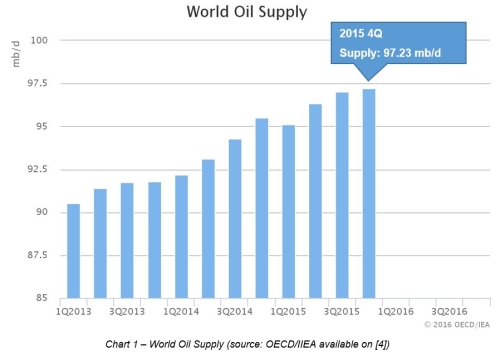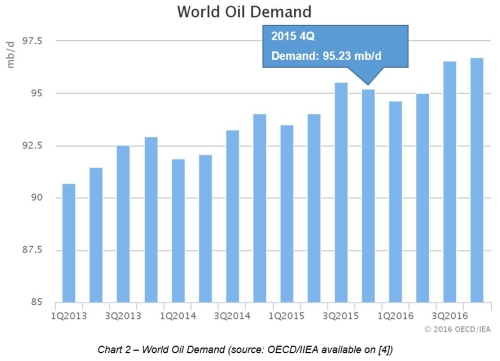 Eva Sjekelova [1] reporting Neil Atkinson, a senior executive at the International Energy Agency:
A freeze on production is perhaps rather meaningless. It's more some kind of gesture which perhaps is aimed
... to build confidence that there will be stability in oil prices.
Oil prices have been rebounding lately from January's lows, relying almost on production freezing intentions. A dovish Fed, a weaker dollar and tiny recovery signals from China have boosted the process. Myra P. Saefong and Jenny W. Hsu [2] on China's oil consumption:
In February, China's crude imports rose nearly 25% on-year to 31.8 million metric tons, equivalent to roughly 8
million barrels a day, the highest daily average on the record.
The fall in oil prices triggered a call for Saudi Arabia's move into a sovereign wealth fund creation.
An IPO of ARAMCO's shares would raise the first amount of capital, scheduled for 2017's 1
st
quarter. It can be one of the biggest in corporate history even as just 5% of the company will be offered.
The new fund goals to be one of the world's largest sovereign wealth fund, with the ability to buy up strategic financial and industrial assets abroad.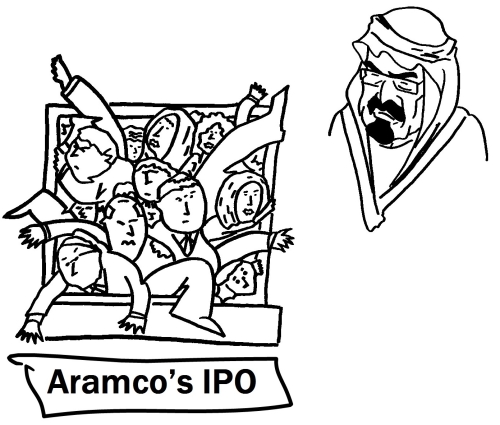 Usually the market tends to be ahead of events, and in somehow, since the beginning of March it has already priced in the output of a freezing deal. An upward momentum could only arrive with a production cut, something that the market is still holding for real.
With Iran reluctant to call for a deal and the Saudis unwilling a deal without Iran's participation, players must be prepared for a disappointing Doha meeting.
The Saudi's are trying to decouple the country's wealth from oil revenues. Its plans to constitute a major wealth fund enhances the fact that Saudi Arabia won't change their bids on oil politics. Production stakes shall be controlled and shared among oil producing countries, otherwise uncertainty over oil prices will likely remain.
The Saudi's won't melt their oil politics under Doha's voracious heat.
They're warning the market and all the other oil producing countries: the upcoming major wealth fund will prompt further revenues, easing Saudi Arabia of oil price volatility.
Scott Nyquist, [3] Director at McKinsey & Company, in his article "Black swans and barrels: Thinking about oil" noted that productions cuts might not happen. And that:
it would be up to the market to sort it out. High-cost producers, such as those reliant on shale, oil-sands, or deepwater
resources, cannot keep going in a low-price environment.
Nyquist also reported OPEC Secretary General Abdalla S. El-Badri earlier this year:
We need to remember that low oil prices are bad for producers today and lead to situations that are bad for
consumers tomorrow (...) And high oil prices are bad for consumers today and lead to situations that are bad
for producers tomorrow.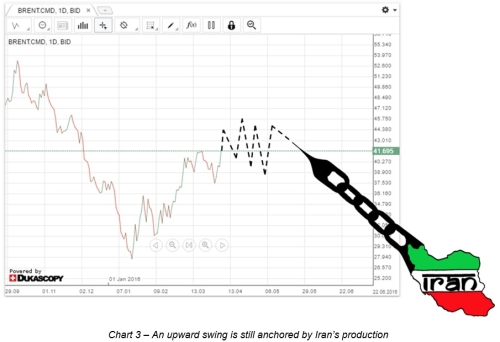 Doha's meeting might clarify that productions cuts may only be achieved with the support of all OPEC countries and non-OPEC, Russia. And oil producing countries, particularly OPEC members shall thrive together towards economic diversification.
Lately, a lot has been said about cuts and freezes. The real cut that we saw was in Fed's interest rates hikes intentions, cut from 4 to 2, and maybe interest rates hikes remain frozen till June.
Until now, these have been the real cuts and freezes, which might help oil prices moving upwards.

[1]
https://wbponline.com/Articles/View/61007/wti-keeps-losses-on-oil-price-war-high-inventories


[2]
http://www.marketwatch.com/story/crude-prices-higher-after-us-rig-count-adds-to-streak-of-declines-2016-04-11?mod=mw_streaming_stream
[3]
https://www.linkedin.com/pulse/black-swans-barrels-thinking-oil-scott-nyquist?trk=eml-b2_content_ecosystem_digest-hero-14-null&midToken=AQGiRskIATUXKw&fromEmail=fromEmail&ut=3SDw0cUWuohTc1
[4]
https://www.iea.org/oilmarketreport/omrpublic/