There are lot of
similarities between sports and Trading
. In this article I am will talk about various sports persons, who are legend in their respective careers. A legend is not merely determined by ascent to the peak of their chosen trade but
by their tenacity and enthusiasm
of same level of superlative performance to stay at the peak despite various challengers over long term.
Sounds familiar to a trader, I bet it does. How many of us have many outbursts of best performances followed by major losing streaks. We all know if we can allow us to trade at our best let's say 10 years and be
consistent performers
, we can be legendary traders. There is one aspect sports persons area of expertise is
'Sports Psychology'
. And I will try to analyze those aspects in this article.
So let's began with the
legends
.
1. Michael Schumacher

The name needs no introduction, Michael Schumacher is one such
extraordinary legend
, who reigns in the privileged extremely competitive and alluring world of
Formula One (F1) auto racing
. He has broken the most world records for most wins and most championship points in F1. Schumacher holds the records for most world championship titles(7), The most Grand Prix Wins(91), the most fastest laps(77) and most races won in a single season(13).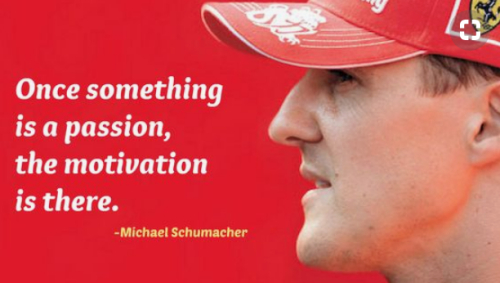 Analysis of psychological trait

Psychologically Michael's competitors would never count him out till the race finishes. He had so much
confidence
in that in many of the races he won in last laps. Also he was called Rain King for his competence in wet conditions. One of reason I read somewhere that he was always
prepared for the next turns
and how he could better out his opponents on turns.
Application of Traits in Trading

Every profession has different skills to master.
Be relentless in that effort
. In trading one has competition with oneself. And have to confidence of win a race (probably a week race) in 5 laps (5 days) to predetermined targets following proper trading process.
Enjoy the race
at your own pace and yet be the legend in longer time frame.
2. Pele

Pele
is known as greatest soccer player in history. After first FIFA work cup at age 17, he won FIFA world cup twice more and has
scored more goals than anyone else
in the history of sport. He rose from slums of the Brazil and was very poor. Charting his dramatic rise and honing his thrilling playing style on the streets to leading Brazil national team to world cup glory is probably the
greatest sports story of 20th century
.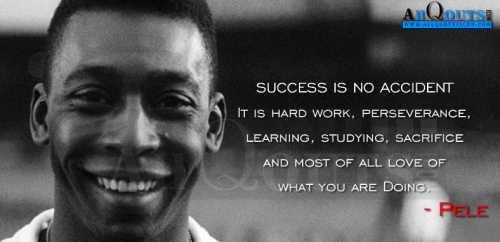 Analysis of psychological trait

Pele developed his
own playing style
and his signature move was bicycle kick. He was very determined else not many poor people excel at sports. He worked really hard at young age. Don't be surprised that Pele has romantic persona, after all he had a
passion for perfection
.
Application of Traits in Trading

As with any sport, in
trading also we have to develop our own style
. Trying for perfection in everything we do is really needed. Also observe that forwards are mainly legends in soccer. So playing to score goal (
win
) is most important than defense (
not to lose
). Though focus on defense (risk) is equally important.
3. Roger Federer

Roger, the swiss born
tennis legend
, has become one of the best well rounded and proficiently talented humans in the history of the sport. As a whole, the sporting world watches intimately as gifted athlete strive for victory on a public podium and connect in competitive battle for all to admire. Not a single part of Roger's career is anti-climactic or underwhelming.
Roger has so many achievements
under his belt that so many professional athletes chase but never quite get.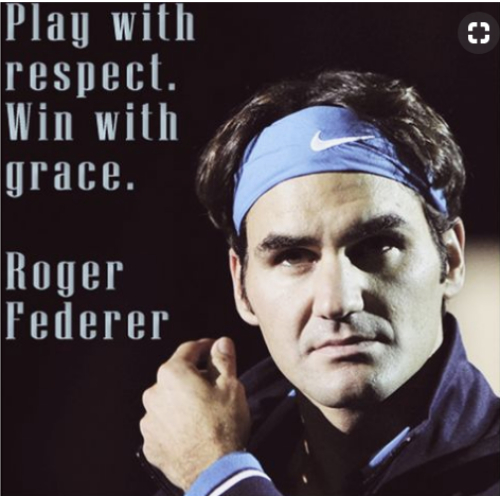 Analysis of psychological trait

R
oger is
graceful artiste
, who did everything to perfection. Tennis, marriage and family and yet he is winning because he
plans and executes
everything so well. And he did so all his life. At this age he forego French open to focus more on his
strengths
, that is Wimbledon. His longevity in sports goes to
meticulous planning of his playing schedule
.
Application of Traits in Trading

So much of application of Roger's career in trading that one whole article can be written on it.
Planning is as much important as execution.
If trader plan well then results will automatically come.
Scheduling is important and so is proper rest in trading
.
When to trade and when not to trade
can be very well learned from the legend 'FEDEX'.
4. MS Dhoni

The name MS Dhoni is one of the most eminent and charming in the sport of
cricke
t. He is perhaps the best captain India has produced so far, an explosive batting finisher and one of the best wicketkeeper. He has
won all formats of champion's trophy
and best IPL captain going by the records.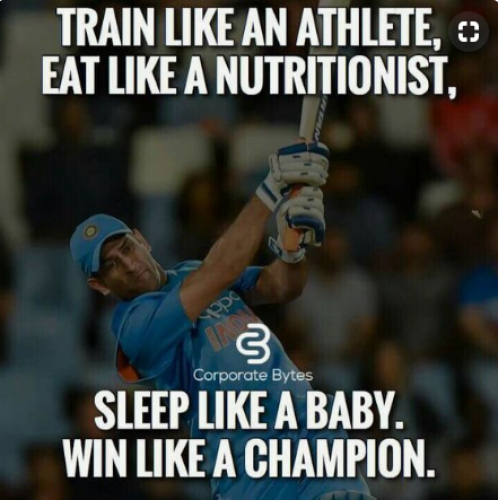 Analysis of psychological trait

As a captain, Dhoni utilizes all resources to his best use and in his own words he
follows the process meticulously
and is never bothered about the outcome. He has calm demeanor. In batting, with his unorthodox he has single-handedly won many matches for India. That shows his confidence and
keen understanding of the game
at every stage.
Application of Traits in Trading
Process is more important than the outcome
and as a trader we all should follow certain process for longer period to become legendary trader. Confidence is the key and what you are best at should be
followed passionately
. Keeping
calm in winning or losing
and focus and concentration on the trading game should be adhered to all the time.
5. Michael Jordan

Michael
Jordan attained his eminence as a world-class
basketball player
and one time movie star. He led the Chicago bulls to six time NBA championship and won the most valuable Player award five times. Considered one of best basketball player ever, he conquered the sport from mid-1980s to the late 1990s.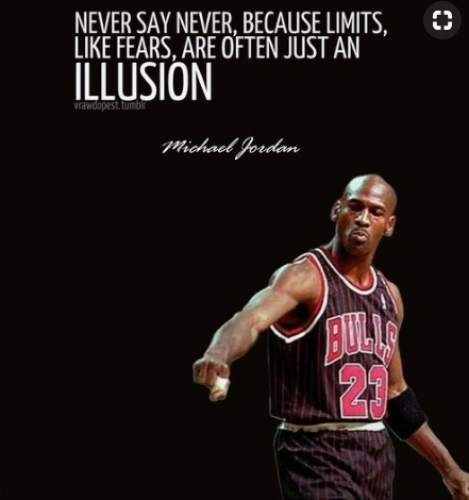 Analysis of psychological trait

Jordan has characteristic of a
competitor and achiever
. He is friendly and likable with personality consisted of
patience and perseverance
. His knack to stay
calm and composed
has helped him a lot throughout his career. Also he is prudent of
thinking and planning
and is good at making successful plans.
Application of Traits in Trading

As with other legends in this article
good planning and successful execution
can make a trader legendary. Staying calm and working hard on your shortcoming in trading can work wonders. Jordan
practiced a lot and worked very hard.
Same goes in trading, traders have to
practice a lot to make many successful trades
.
To Conclude

Christiano Ronaldo former Man United team mate Rio Ferdinand said after his hat tricks against Spain in FIFA world cup 2018.
He was the first person I saw employing a nutritionist, a doctor, a personal physio, a chef. He
invested in himself to become the best
. The mentality is the key to everything about Ronaldo, to sustain that level across 10-12 years, Five ballon D'Ors, all those trophies. To do that you
need a particular mentality
,
the drive, to year on year
. That sets him apart. That's what makes him special.
So Traders, do
start the journey to be a trading legend
. Do you have it in you? Do write in
comments how you will be a trading legend.