Hello, dear community!
I am trying to learn now how to make beautiful pictures in flat lay style.
And want to share one of my attempts today.
Everything precious to my heart - here!
1. Childhood picture with grandfather.
2. Comb, with which grandmother was combing my hair.
3. Hair scrunchie with tea rose, beloved by me in school.
4. Dried rose from a secret admirer.
5. Golden fairy with crystal wings, which makes wishes come true.
How many feelings and memories can fit in a single photo! Amazing!
I definitely like flat-lays!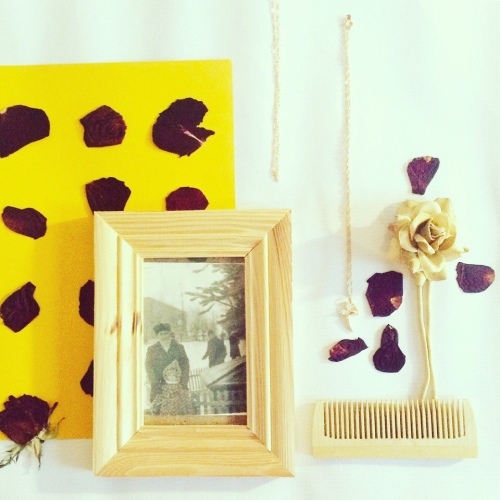 Все, милое сердцу - здесь! 1. Детское фото с любимым дедушкой. 2. Расческа, которой расчесывала меня бабушка. 3. Резиночка для волос с чайной розой, горячо любимая мною в школе. 4. Засушенная роза от тайного поклонника. 5. Феечка, исполняющая желания. Как много чувств и воспоминаний может уместиться в одном
#flatlay
! Немыслимо!