Dukascopy Forex Overview: 29-01-2015 - Afternoon
Dukascopy Bank analytic desk report
Published: 29/01/2015 17:05

Community Forecasts

Community khalidamassi on GBP/USD


""GBP/USD still moving around 1.5000 level, showing major monthly support and lowest level since 2013 at 1.4812 level. Unfortunately, I expect this week data may not help the pair to recover."

Dukascopy Technical Analysis

EUR/JPY tests the May 2013 high


"People must respect the democratic decision of voters and a newly-elected government's right to decide its course but the rest of Europe's citizens should not have to expect changes in Greek politics to burden them."


- Sigmar Gabriel (based on BBC news)


The EUR/JPY went up from the previous lows at 132.71 and briefly touched the 100% Fibonacci.
Read More
Read Full Report

Dukascopy Fundamental Analysis

AUD

Australia's inflation climbed at a slower pace than expected in the final quarter of the year, dragging the annual headline rate below 2%.

Expert Commentary

"Lowering remittance costs and payment transaction fees is the only value-proposition for Bitcoin that makes sense."

-James Angel, Professor of Finance at Georgetown University, on Coinbase Inc. and Bitcoin




The decision to enter the mining industry is based on pure economics: is the value of the Bitcoins mined worth the cost of mining Bitcoins, mostly electricity and hardware?

>>

Read Full Report
Read More

Yahoo! Finance

Brent oil holds above $48 after U.S. stocks hit record high


Brent oil futures held above $48 a barrel on Thursday as speculator buying on hopes for a price rebound offset data showing record-high U.S. crude stocks.

Currency Index & Volatility: GBP


For the vast time of the period the British Pound's volatility stayed well above the average level, only making small exceptions on Friday's and Tuesday's mornings.

Read Full Report
Read Full Report

Dukascopy Bank Sentiment Index

October's release of Dukascopy Sentiment Index report shows that professors around the world remain pat on the global sentiment, as the corresponding short and long-term gauges were unchanged from the previous month.




Global Stock Market Review

Japan's share market rebounded on ECB QE decision

Japanese stocks managed to extend their gains comparing to the previous week's harsh drop, helped by the European Central Bank's announcement of bond-buying stimulus plan that forced investors' risk appetite, pushing bonds and stocks higher.

Read Full Report
Read Full Report

Zinc and Aluminum Prices Appreciated

Aluminum prices increased in the beginning of the previous week by $27 to $1,825 thousand per tonne.

EUR/HKD 1H Chart: Channel Down

Despite the fact that the Euro/Hong Kong Dollar currency pair reached the upper trend-line of the pattern, it is still unable to bounce back from it and commence a bearish correction.

>>


GBP/AUD 4H Chart: Descending Triangle


In the end of the previous week, GBP/AUD confirmed the descending triangle pattern by crossing its upper boundary.

>>

Read Full Report
Read More

Economic Research



Forecasting Models for Exchange Rate

The science of prognostics has been going through a rapid and fruitful development in the past decades, with various forecasting methods, procedures and approaches flooding the economic world. It is estimated that there are more than 100 prediction methods, and sometimes the diversity makes it difficult to choose the one that would do the trick.


Dukascopy Aggregate Technical Indicator

Dukascopy Bank presents a new research product - the aggregate technical indicator. The new tool will indicate the strongest signals on major currency pairs. Dukascopy Aggregate Technical Indicator for 30 min and 1H time frame charts for major pairs for the last 144 periods till 16:30 GMT

.
Read Full Report
Read Full Report
Disclaimer:
This overview can be used only for informational purposes. Dukascopy Bank SA is not responsible for any losses arising from any investment based on any recommendation, forecast or other information herein contained.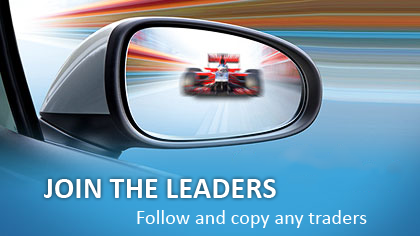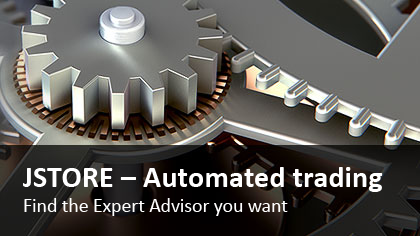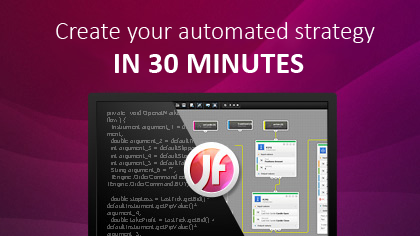 "Whatever the ECB does on QE today, we welcome it with a smile."