tuquynh
posted an article: 3 Aug
The Correlation of Pairs of Monetary .
Do you know the correlation of pairs of monetary ?
When does the pair of monetary increase/lower ,the other one also increases/lowers ?And when does the pair of monetary increase but the other pair of monetary lowers ?
How do we know about those ?
One of aims of the writing is that we find its correlation and then we can know clearer about pairs of monetary .
Some concrete examples :

Chart 1 :
EUR/USD

GBP/USD

AUD/USD

NZD/USD

With the chart ,we see pairs of monetary have the same trend (tendency) and close correlation :
EUR/USD & GBP/USD
AUD/USD & NZD/USD


Chart 2 :
EUR/USD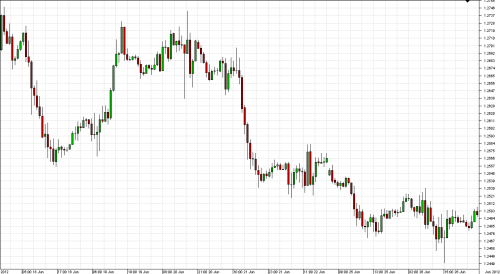 USD/CHF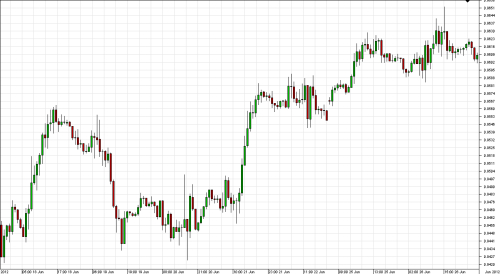 GBP/USD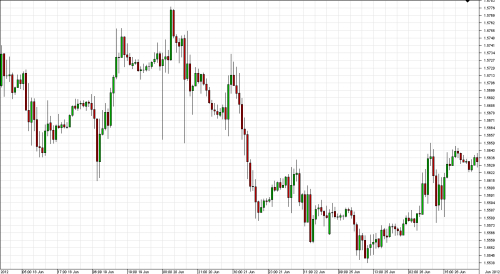 USD/CAD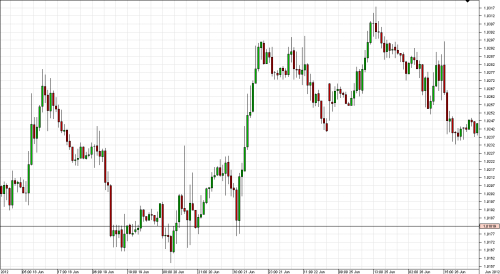 USD/CHF


NZD/USD

-With the chart ,we see pairs of monetary with their close inverse correlation :
EUR/USD & USD/CHF
GBP/USD & USD/CAD
NZD/USD & USD/CHF
And which traders are you ?
Scalping ?
Day traders?
Swing traders?
Position trading ?
What do you depend on to analyze market and decide to trade ?
Technical Analysis?
Fundamen?
System Trader?
Discretionary trader?
We have to accept the truth that the market always changes and we can not guess how market in future is !
Sometimes we try to find much system but then we recognize one thing :
There is not any system that is better than the one we ourselves do it .
Looking at timeframe all the time will not bring us high efficiency .Looking at much timeframe will be useful for you in trading very much .Please think over on much timeframe carefully before you give an order ,i am sure that it will help you more success instead of losing money in trading .
New traders who often have less experience always think about their sum of money which they earn on every order on market and so ,it often leads them to give orders in a hurry ,less thinking carefully because they are afraid of losing their chance to earn money although their capability to get profit is very low .In fact ,we see the result of that they lose in trading continuously ,even their accounts are broken .They have to loan ,borrow from someone or to sell their properties to have enough money to continue to trade .
According to my experience ,there are many ways to trade forex on technical analysis .I divide as following :
- Trend following :Paticipating in a trend which is done . Using Trendline/ Moving Average/ MACD/ BB/ Peaks & Troughs etc . Giving orders at breakout .
(For example :Overcome a line MA or overcome Resistance in uptrend) or the points rebound (when touching a line MA/ trendline/ Support/ Fib etc and return back). Normal technic is that i use signs (breakout/ rebound/ crossover) at smaller timeframe to take part in trend at bigger timeframe ( for example :If i follow D1 trend to trade,i observe H4 , and if i follow H4 trend to trade i observe H1) .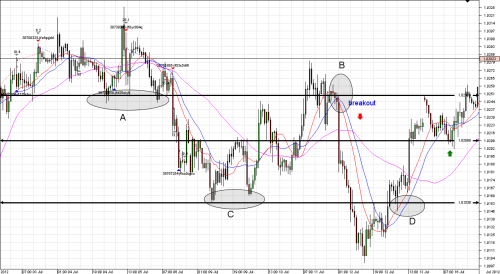 - Pattern breakout :Trading classical patterns such as :channel breakout, Head & Shoulders, Double Top, Hammer, Double Bottom, Wedge, Flags and etc.
- Support/ Resistance trade :Determing support/ resistance bases on peaks/ troughs, trendline, levels Fib etc and trading around the levels .
- Support/ resistance levels :Trading bases on levels s/ r which is horizontal as s/r is determined on peak/ trough/ fibonacci à It is called levels s/r "actual"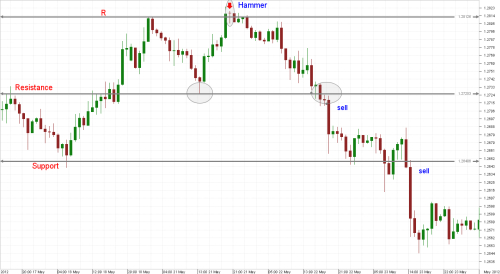 - Trendline :Trading when the price of money touches trendline and returns back or when the price overcomes (break) trendline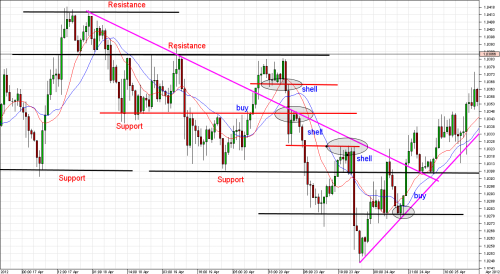 - Candlestick pattern (mainly thing is reversal pattern) :trading traditional patterns such as morning star, bearish engulfing.
Basics are like above ,of course ,to increase reliability you have to combine many elements .
For example :On D1 (daily chart) ,the price touches the line up trendline and returns back (trendline bounce), the "returning back" area is a candlestick reversal pattern ,continuous uptrend tendency is very clear .

The advantage of trading on chart is that you can reject subjective temperament when using indicator . Who dares to use line MA20 or MA30 and who thinks it is appropriate ?The sign of oversold has on Stochastic but it does not have on RSI ,so do we believe it ?
"trend" on my way only cares about the distance from peak or nearest "trough" to the present chart .It is difference from other system which the definition of uptrend is when the chart has higher peaks & higher troughs, downtrend when having lower peaks & lower troughs.
In short ,my trading elements is :
System (Finding the sign to begin to trade "entry", my way is continuation pattern)
Trade management (the profit does not come from the exact system because there is not any system which is exactly 100%) .
I accept my mistakes and stopping losing (stoploss) .

We have to have good capability to control ourselves ,we have to know how to analyze technic and we have to be patient to wait until the tendency is clear then we begin to trade .